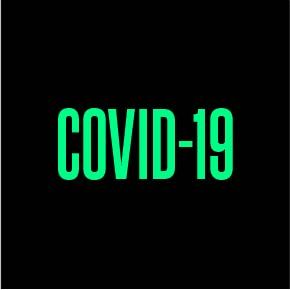 Big Brothers Big Sisters of the Midlands is committed to fostering and developing an equitable, dynamic and healthy community where all young people can thrive. Our mission  is to empower the potential of youth through one-to-one mentoring relationships. Obviously, the foundation of mentoring relies on interactions and proximity, and we are thinking deeply about how the COVID-19 pandemic affects our work and relationships. We feel it is important to share our approach as an agency to ensure the safety of our Littles, Bigs, parents, guardians and our entire community. We recognize the people most likely to be affected are those who hold marginalized identities and those who live in multigenerational homes; many of the constituents in our program fall into those demographics. During this public health crisis, it is our responsibility to put the safety and health of our community at the forefront of our work. 
We have implemented the following changes to our programming and operations, informed by latest recommendations by the Center for Disease Control and Prevention (CDC) and the City of Omaha. We will continue to share updates on our website and social media as the situation changes:  
The Big Brothers Big Sisters of the Midlands office building is closed through at least March 31. All match activities are postponed. The in-person Big Basketball Bash event is canceled, but the agency will host a virtual event experience for the community to participate in. 
We have suspended all match outings until further notice. Mentoring matches are encouraged to continue speaking on the phone or through other forms of technology.  
All staff is working remotely. New volunteer Bigs will be screened, trained and interviewed online.  Match Support Specialists will continue to support active matches as usual through phone communication.
BBBSM is committed to serving our community despite the significant roadblocks that social distancing presents.  
Though our office is closed, WE ARE OPEN. Please do not hesitate to reach out to BBBSM staff, especially your Match Support Specialist, if you have questions or need guidance.  
We strongly encourage you to stay remotely connected to your mentee. Call on a weekly basis just to say hello.  There will be a time when this crisis passes, and you can pick back up on in-person meetings.  Mentors, it will be a huge reassurance to your mentee just to hear your voice and get an email or a text from you on a consistent basis. Parents, encourage your children to reach out to their mentors!
 We are still looking for new volunteer mentors. With a waitlist of over 120+, recruiting new mentors is as important as ever. New volunteer mentors will be screened, trained, and interviewed online. Match Introduction Meetings will resume as soon as it is deemed appropriate. With the evolving COVID-19 public health threat, many schools, offices, large events and the like have been impacted. Big Brothers Big Sisters of the Midlands is no exception. Both of our largest annual fundraising events, the Big Basketball Bash and Bowl for Kids' Sake, are held in the spring and bring in much of our agency's revenue for the year. Even though plans for both scheduled events have changed, you can expect new and exciting opportunities to help the agency continue its vital work for youth and their families within our community. Though the in-person Big Basketball Bash event is canceled, there will be a virtual event experience consisting of a silent auction and crowdfunding campaign. The upcoming Bowl for Kids' Sake event is currently postponed and additional information will be released to the public soon. Please consider participating in these events virtually and/or make a donation today. 
We hope that you do everything you are able to help prevent further spread of the virus. This includes excellent hygiene, social distancing, and following other recommendations from the World Health Organization and CDC. Below are resources you may find helpful.
Center for Disease Control (CDC) 
Additional Resources 
Thank you for your continued commitment to mentoring. Above all, we hope you and your loved ones stay safe and supported.  Please do not hesitate to reach out to any Big Brothers Big Sisters of the Midlands staff person during this time.   
We are stronger together. Let's continue to support each other and our fellow community members as we navigate these uncertain times. We wish you all good health and look forward to seeing you soon. 
Sincerely, 
Nichole M. Turgeon
President & CEO, Big Sister and Donor