Steps To Become a Leadership Academy Big
STEP 1

Talk to BBBS staff
about being a Big.

STEP 2

Complete the volunteer application.

STEP 3

Complete an Information Session
& Mentor Training.

STEP 4

Complete a home interview to help us get to know you and who would make a good Little for you.

STEP 5

Hear all about your Little from the Leadership Academy Program Coordinator.

STEP 6

Meet your Little and connect with them online for the first time.
COMMITMENT

Weekly online communication.
2.5 hours total per month.
7 to 9 virtual meetings (1.5 hours per meeting)
Commit to the program for two school years

QUALIFICATIONS

Must be a high school graduate or have a GED.
Must be at least 19 years of age.
Must have a valid driver's license and car insurance.
Complete a background and reference check.

We value diversity, and no person will be denied equal opportunity to volunteer
because of race, sexual orientation, gender identity or gender expression.
WHAT IS LEADERSHIP ACADEMY?
Leadership Academy provides screened and trained volunteer mentors to high school youth enrolled in an academic enrichment class intended to keep students on track for graduation and success.
OBJECTIVE
To help high school students develop personal, academic and career skills.
LEADERSHIP ACADEMY VS COMMUNITY-BASED MENTORING
There are very distinct differences between Leadership Academy and Community-Based Mentoring
that allows you to choose which program works best for you.
LEADERSHIP ACADEMY

High school students are matched with mentors like you
Mentoring primarily takes place online
Respond to weekly prompts with your Little
Meet your Little virtually 7 to 9 times throughout the year
Commit to 2.5 hours a month

COMMUNITY-BASED MENTORING

Youth ages 7 to 14 are matched with mentors like you
Mentors pick their Littles up at their home
They spend time together doing activities they both
enjoy in the community
Meet your Little at least 2 times a month
Commit to at least 4 hours per month
HOW DOES LEADERSHIP ACADEMY WORK?
CLASS SESSIONS

Students attend weekly class sessions led by the Leadership Academy Program Coordinator to learn the week's curriculum.

COMMUNICATE

Mentors respond to weekly messages from students with prompts based on that week's topics.

MONTHLY EVENTS

Students and mentors meet virtually 7 - 9 times in a school year to work through interactive activities.

STAFF SUPPORT

Each match is supported by the Big Brothers Big Sisters Leadership Academy Program Coordinator to provide coaching, resources, and guidance throughout the duration of the match.
THE IMPACT
Our evidence is based on three measurable outcome areas: academic achievement,
social-emotional skill and avoidance of risky behavior.

QUESTIONS?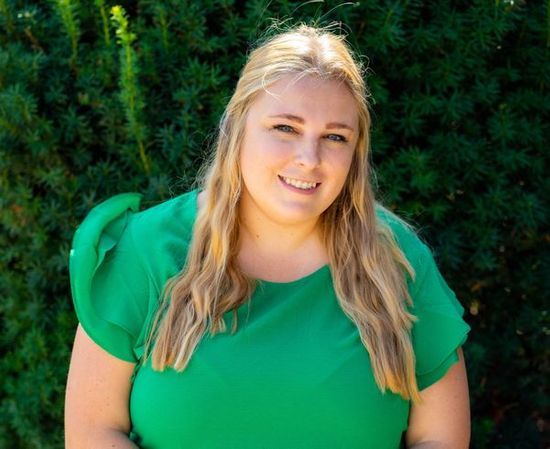 SAM MAXFIELD
Leadership Academy Program Coordinator
smaxfield@bbbsomaha.org
402.330.6695