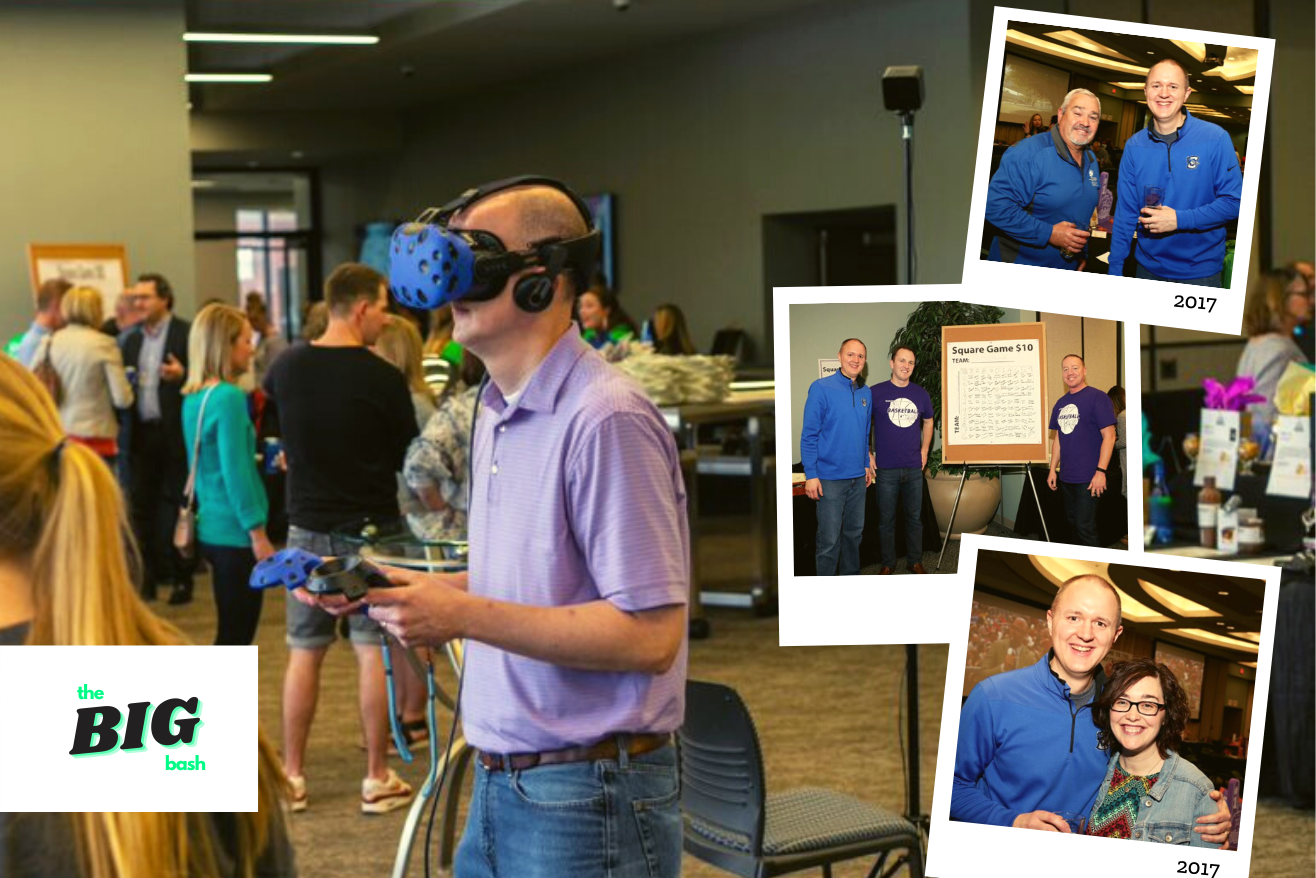 It's time for basketball which means it's time for The Big Bash! And this year, it's happening all March long.
Unfortunately, we're going to miss seeing you all this year, but the excitement of Bash is coming straight to the comfort of your couch. March Madness is nearly here, and we want to bring the atmosphere of Bash to you! Whether it's food from Abraham Catering or Sam and Louie's or bidding on our favorite silent auction items, there are still so many ways for you to have fun and support our community's youth.
Many of you may remember our former staff member and Big Brother Jim Frederick. During his time at BBBSM, he helped bring the Bash dream to life and make it what it is today. While this year may be a little different, Jim says, "I look forward to celebrating at home, celebrating the organization and hopefully celebrating our local team all tournament long." Jim loves the ease of staying engaged with each and every event making up Bash.
The whole month of Bash leads up to Saturday, March 27th, when we go LIVE with former Little David Jarzynka! Join in and hear David's inspirational story, then help us raise $12,500+ to ensure kids on our waitlist have a mentor by their side during the pandemic. Take it from Jim, "Tuning into this year's speaker will be a special moment that's important to Littles but even Bigs and our whole community." The live stream will begin at 4 pm, just before Saturday evening's games tipoff.
Join in the fun all month long— teamwork makes the dream work! Check out a full list of events and the live stream at https://bbbsmidlands.home.qtego.net/