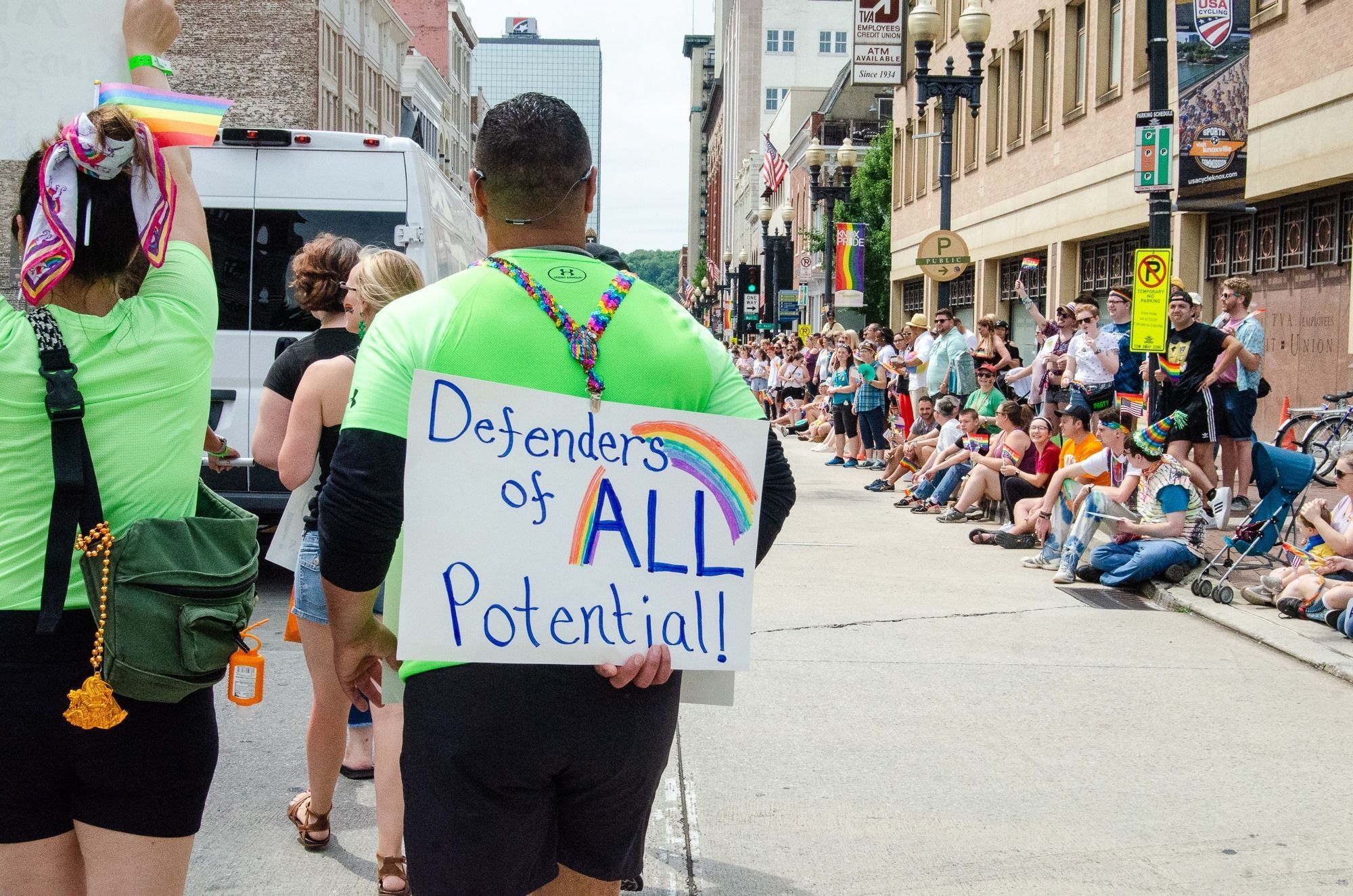 We're excited to enter the month of June and celebrate Pride 2021! As an agency, we're consistently working to support the LGBTQ+ community and assist the LGBTQ+ Littles, Bigs, and families we serve.
At the age of 12, Sam*, assigned female at birth, struggled to come out as male to his family. While in the interview to become a Little, he disclosed to Brittany, BBBSM Enrollment Coordinator, his struggles with telling his family. Together they formed a plan to talk to his mom and to begin the dialogue. "It's essential for BBBSM to support, affirm and validate all youth regardless of their sexual orientation or their gender identity. However, LGBTQIA+ youth are far more likely than their cisgender heterosexual peers to experience homelessness, attempt suicide, and be survivors of assault, says Brittany. She wants all youth to know that BBBSM staff will be here to support them and are always in their corner, ready to help.
Soon, Sam was matched with a Big Couple who is supportive and affirming as well. "I'm so grateful for the Big Brothers Big Sisters program. From the beginning, they have supported my son and our family by giving him the strength to share his authentic self with us and by connecting us to important resources like an affirming counselor and support groups for both Sam and myself," says Sam's mom.
Sam's Big Couple plays an important role in building his confidence and not treating him differently. They know him as Sam, and they've made it known to him they support and care about him no matter what. "Because of BBBS, my son has a circle of support. He knows he is loved for who he is. It makes my heart hurt knowing his coming out experience is in the minority," says Sam's mom.
Please reach out to your Match Support Specialist to talk more about ways we can support LGBTQ+ youth.
Resources:
PFLAG Omaha - http://pflag-omaha.org/
Heartland Pride - https://heartlandpride.org/
OutNebraska - https://outnebraska.org/