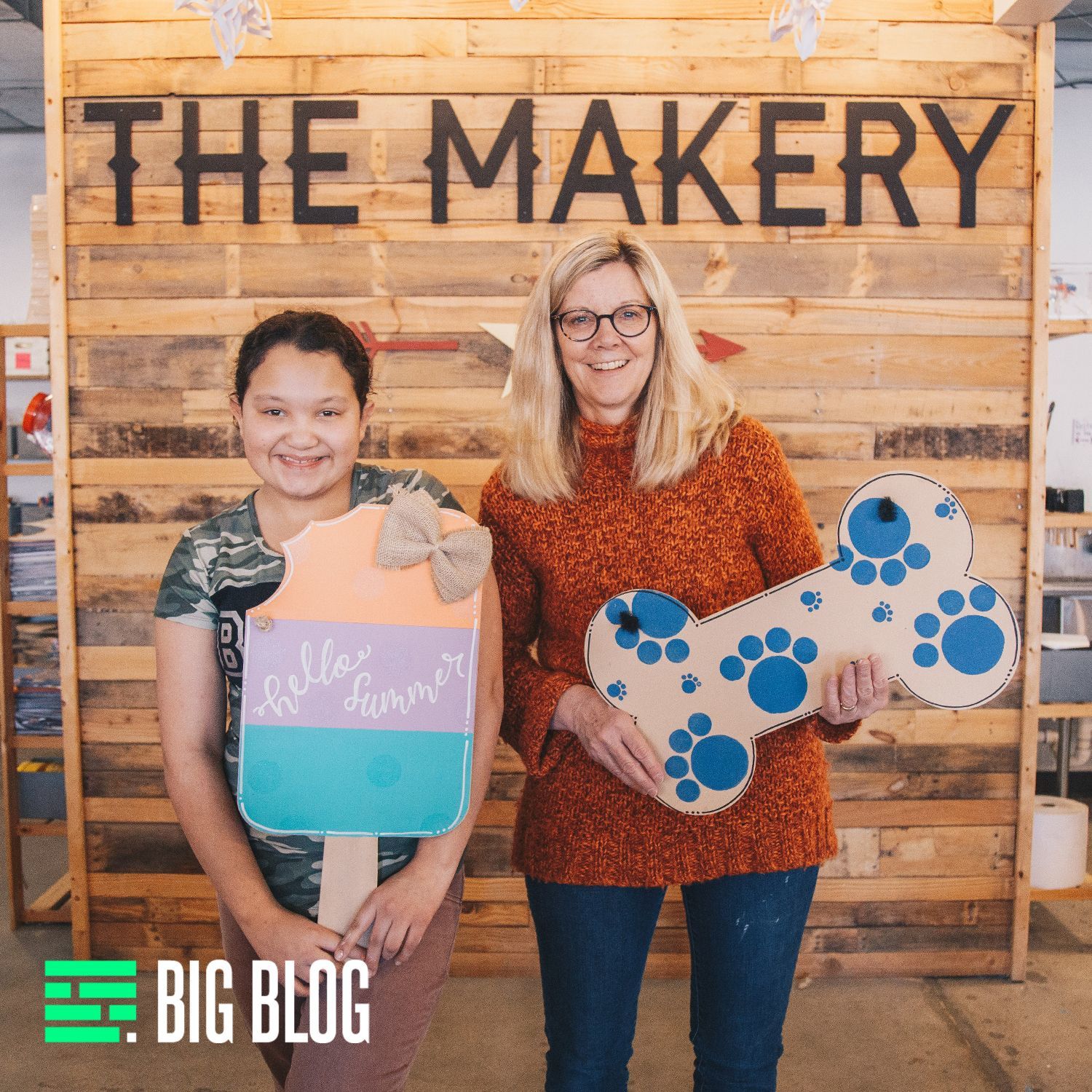 July is the National Anti-Boredom Month. We are in the second month of summer and things can get a little boring during this time. It's hot, the shine of summer break has faded, and boredom is hard to avoid. Positive activities can help battle this time of summer and keep us motivated.
Volunteer – Helping someone is a great way to stay active. Recently, our matches were able to draw pictures on windows for a retirement home and had a great time. Matches are encouraged to find ways to give back to the community together!
Cook – Spend time learning a new recipe, change up the recipe monotony we can get into. Matches can spend time swapping family recipes or trying new ones together.
Get Creative – Crafts can be a fun way of staying active. Even if you are not the creative type, you can give it a try. We have a partnership with The Makery in Omaha where matches can get a discount. There are even take-home kits available!
Move Your Body – The summer is a great time to try outdoor activities. Frisbee golf, going hiking, rollerblading, or simply throwing a ball around are easy ways to move around. Moving your body is a great way to build up energy.
Learn – Take time to check out a museum you've never been to, learn about a subject you've always wanted to know about or do something as simple as reading a book. Matches can enjoy learning together about new subjects.
Play – An activity that is always a positive fallback is playing games. Check out Spielbound in Midtown to spend an afternoon playing a large variety of games. Take the time to learn a new game together or teaching your Little a favorite game you have!
These are great activities for matches to do together and help boost enthusiasm. Beat the boredom and join us for National Anti-Boredom Month!