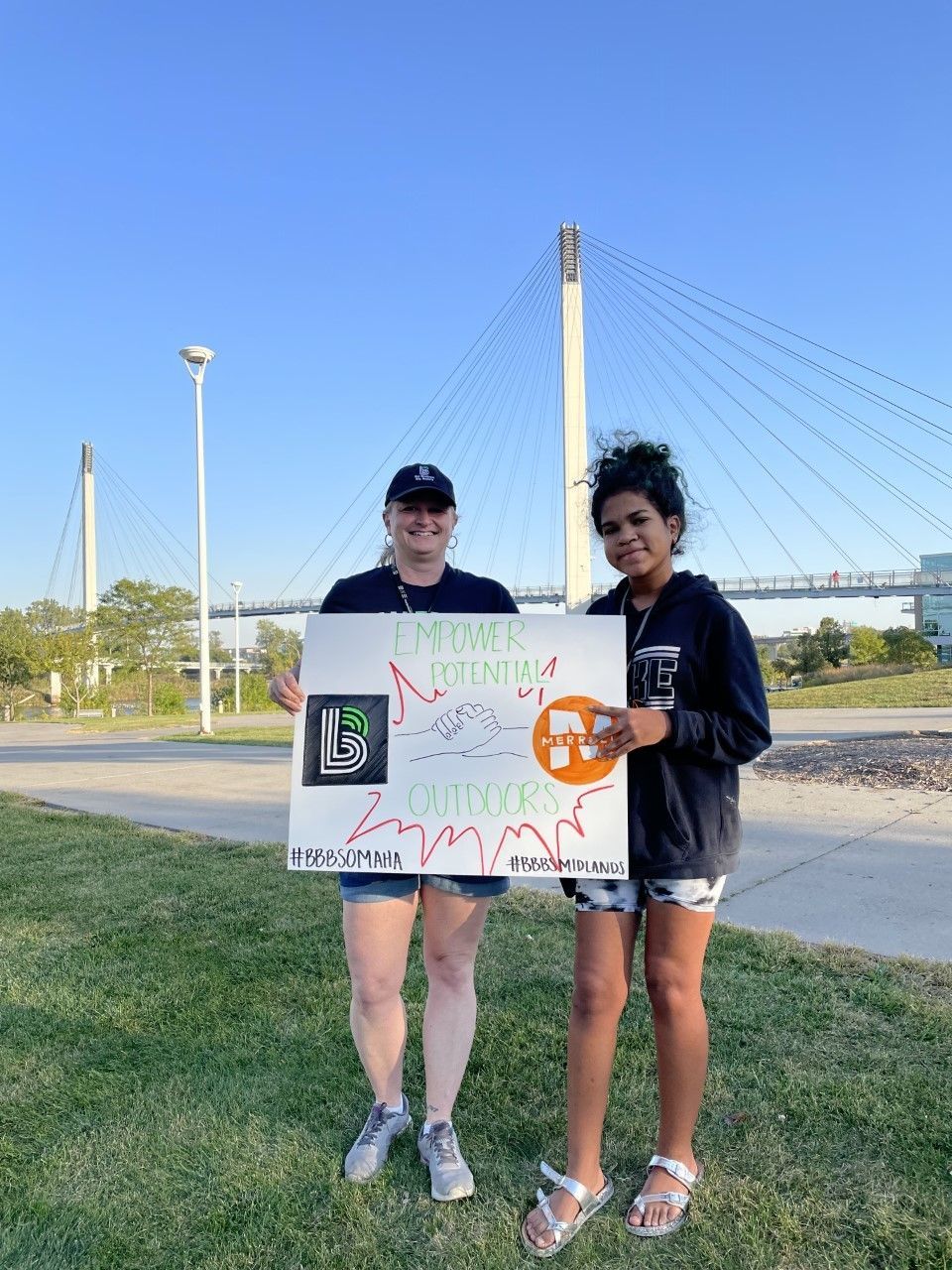 Our purpose at Big Brothers Big Sisters comes down to one thing: inspiring youth equity and empowerment. That's why we teamed up with Merrell to ensure all youth have access to the outdoors.
Merrell is committed to break down the barriers youth face and offer additional activities for Bigs and Littles to enjoy together. In addition to providing shoes and outdoor gear, the partnership will bring more awareness and increase equity for all youth, who may not have adequate access to nature, natural parks or public trails.
Last week, we invited Bigs and Littles from across the Omaha metro to join us at the Bob Kerry Pedestrian Bridge to participate in Merrell's annual Shared Steps Go Further campaign. For each mile logged, Merrell donated $1 to Big Brothers Big Sisters.
Our Bigs, Littles and their families enjoyed a beautiful evening along the Missouri River. It was a great night to watch the sunset over the city and get outside!
Find other ways to help youth get outside at merrell.com.