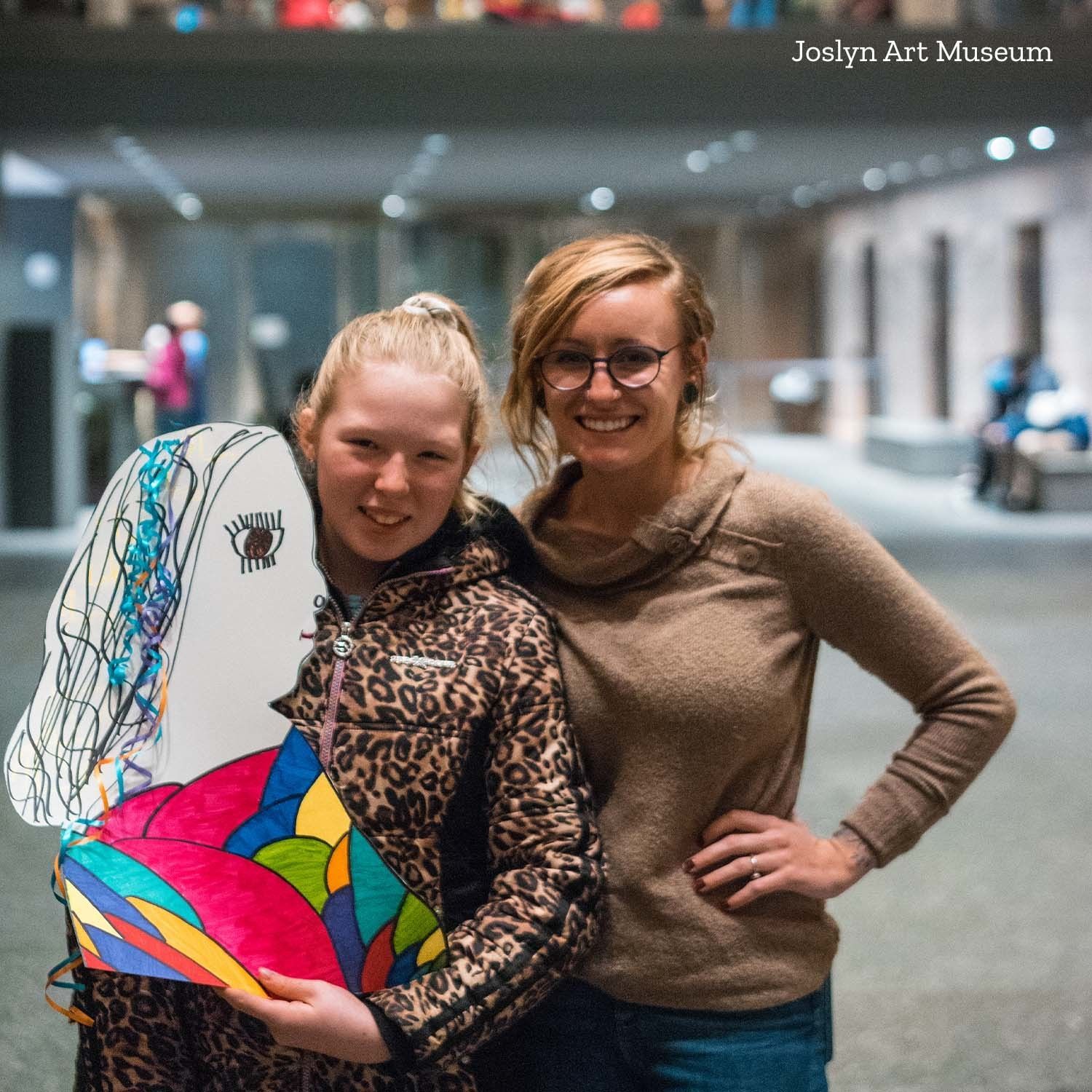 We all know that staying active in the winter can be difficult. It is the same for our matches. Bigs and Littles can struggle in finding activities to do together. Below is a list of several free or low-cost activities in the Omaha area for you to try out!
1. DoSpace
– Almost every child we have loves YouTube. It's all about YouTube! Check out this free setting to learn about technology and practice on different tools. Learn how to be the next YouTube star! Take a tour and find out all the different ways that Littles and Bigs can use the space. Learn more at dospace.org.
2. Fontenelle Forest
– Check out a forest in winter! This could sound crazy, but Fontenelle Forest does a great job at keeping nature in your life, even in the cold. Bundle up and explore their various events, such as a Full Moon Hike, Bird Walks, and volunteering opportunities. Learn more at https://fontenelleforest.org/.
3. Joslyn Art Museum Art Works
– On the lower level of this building, you can find a spectacular interactive space for art making. We would recommend this for the younger age children but it is open to anyone 5+. The best part of looking at and working on all this art, it is free! Learn more at https://www.joslyn.org/education/art-works/.
4. Durham Museum
– For those that are intrigued by history, there is no better spot in Omaha. They have changing exhibits and even offer online exhibits. Currently, you can learn more about Jazz and Billie Holiday. Visit in March and check out the Nelson Mandela exhibit. Learn more at https://durhammuseum.org/.
5. Great Plains Black History Museum
– February is Black History Month and a perfect time to check out this Omaha location. Great Plains Black History Museum is an essential part of learning about the Black experience in Omaha. This museum is free and an appointment is needed to be scheduled ahead. Learn more at https://gpblackhistorymuseum.org/.
6. Community Centers
– This is a special little cheat that has helped keep me active in so many ways. It's easy to miss running around a field and shooting hoops when we see snow everywhere. Check out your local community center! You are able to find a recreation space to throw a ball around, play a game, or just get out of the house. Learn about your local space at https://parks.cityofomaha.org/67-community-centers/community-centers.
7. Local Garden Center
– Are you a plant fanatic? Are you missing the color green? Hop over to a local garden center and take a stroll around. You and your Little can learn more about plants and plan your summer project! Explore these locations to get your green-fix: Mulhalls, Indian Creek Nursery, Lanoha Nurseries, and Sherbondys.
Contact your Match Support Specialist for any questions about activities.