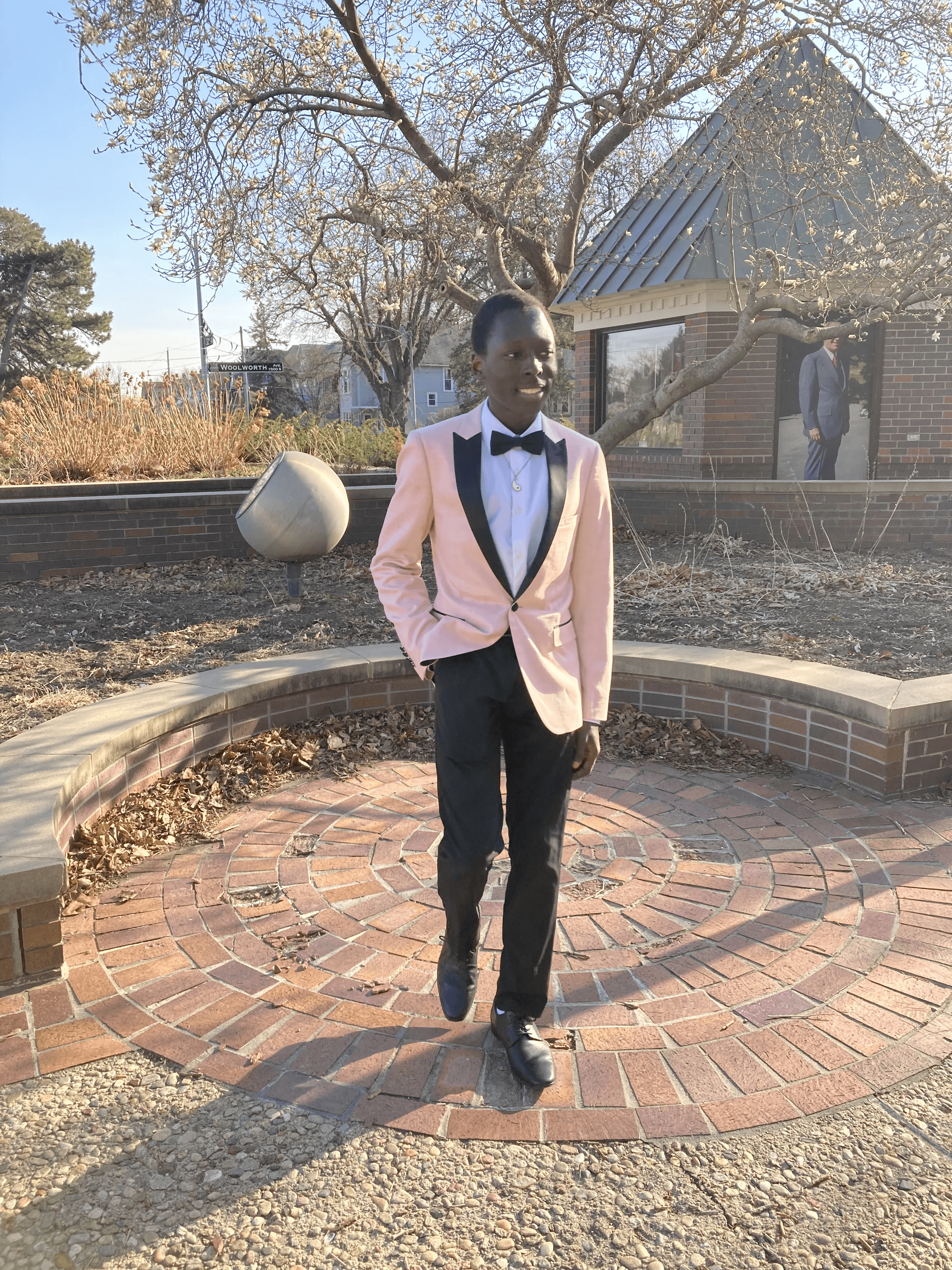 Hello, I'm Martin! I'm a 17-year-old senior graduating soon from Bellevue East. I will be attending the University of Nebraska-Omaha in the fall. I enjoy listening to music and spending time with my friends when I'm not working at Panera Bread. I take pride in my African heritage and aspire to be a music producer and historian. I want to be a researcher and use my degree to study, present and interpret history to inform the public. This is particularly important to me because of the age of misinformation that we live in.
I'm a very resilient individual. I was born with sickle cell, which is a terminal disease. I spent most of my early years in hospitals going from crisis to crisis. Sickle cell has taught me how to manage chronic pain using various methods without medication. Sometimes I had to miss school and then makeup work, and I always felt behind. I still go to the hospital every 4 weeks with my mom to get my blood exchanged. I'm hopeful that one day there will be a cure. I am thankful to the nurses and doctors who take care of me at the Buffett Cancer Center.
I grew up mostly without my father. As a little boy, I have memories of him when he taught me how to play soccer and make music beats. I was very disappointed when he was no longer a part of our family. I was young and could not understand why. My mom took us all to family therapy, and over the years, things got better. I've had my Big Brother Chad for 6 years now through the Big Brothers Big Sisters. We have a great relationship, and he has been a role model for me, especially when some kids were bullying me at school. I have also been lucky to have support from the church, neighbors and friends.
I've participated in various activities at school, including Student Council, ROTC, and Spanish club. These clubs provided me with opportunities to lead, become a better person and make our school a better place. This year I was cleared to participate in sports and chose to run track. I joined the JV team as a senior, which means a lot to me, given how hard I worked to get up to speed. I do enjoy running and am glad I can do it now.
In the future, I would like to help families in Africa and in the U.S. that are dealing with sickle cell disease. I'm very fortunate to have good hospitals and healthcare in America that have allowed me to live a relatively everyday life. In other countries, most kids don't make it. That's why I would like to support the research for a cure and make it available worldwide.