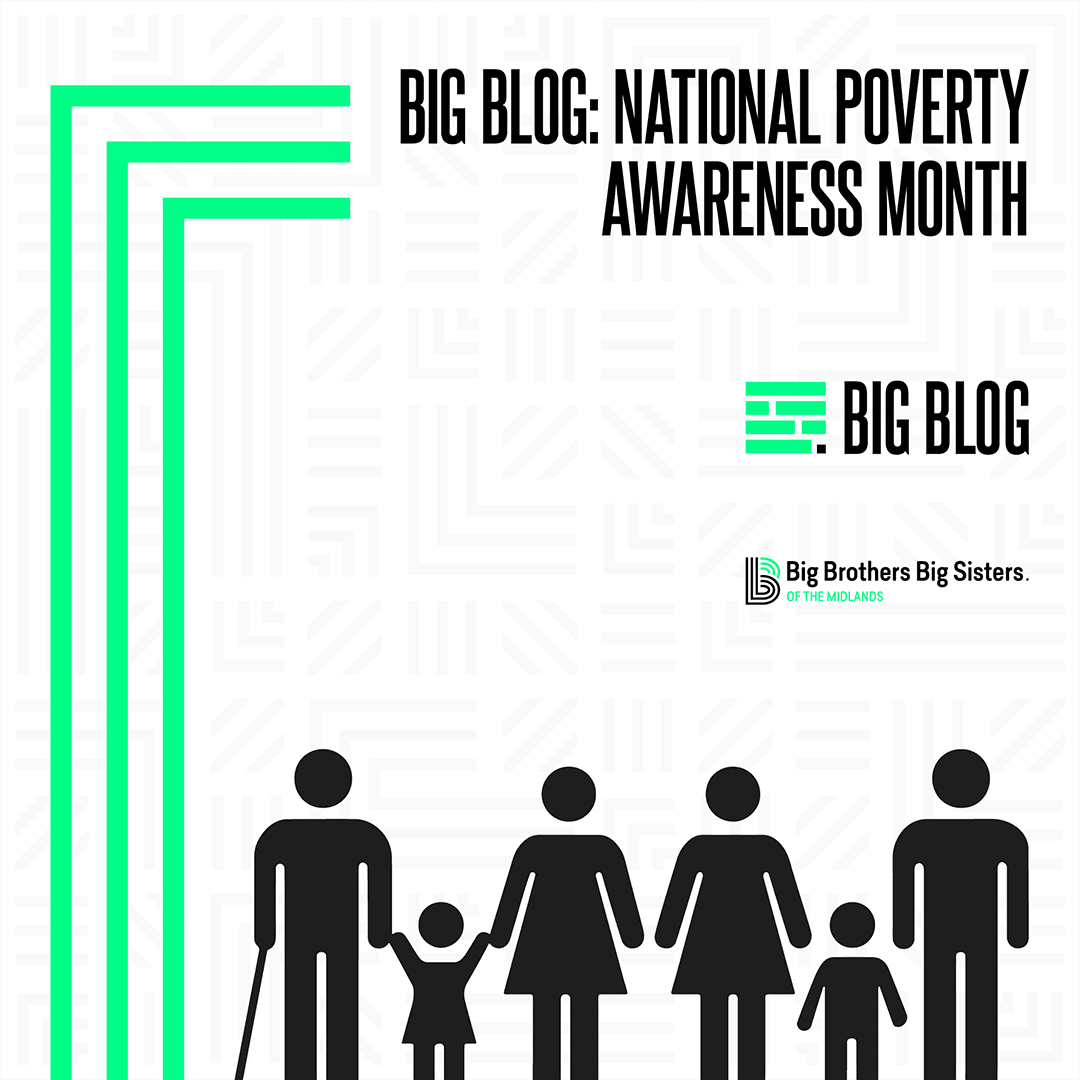 January is National Poverty Awareness Month in America. This month-long initiative aims to raise awareness and call attention to the growth of poverty in America. Simply put, not having access to basic human needs may mean an individual is in poverty.
The United States measures poverty based on how income compares to a federal guideline. In 2021, a family of four was considered to live in poverty if their household income was lower than $26,500. In 2021, 12.8% of the American population fell below that threshold. At the state level, Nebraska sits below the national average, with 10.3% of our population living in poverty.
The effects of poverty can be seen as malnutrition, hunger, and a lack of proper medical care. Individuals in poverty may have more difficulty obtaining health insurance or paying for procedures and medications. Other obstacles people in poverty may face can be seen socially by having limited access to education, unmet social needs, discrimination, and exclusion. Children make up the largest group of people experiencing poverty. 12.1% of Nebraskan youth are currently experiencing poverty. 85% of our Littles are considered to live in poverty. We measure poverty by if a Little is eligible for free/reduced lunch in school. Poverty among youth may cause developmental delays, toxic stress, chronic illness, and nutritional deficits.
Housing can also play a critical role in providing stability to those in poverty. Poverty in housing may include energy and fuel poverty, resulting in a lack of access to clean water and lack of sanitation. The current housing market does not produce enough affordable housing, and the number of households paying more than 30% of household income for rent is at historic levels. Individuals and families with rent burdens have little room for other necessities. This may lead to eviction and, potentially, homelessness.
Check out ways that you can help fight poverty in our community.
Challenge Ideas and Assumptions
Whether you have preconceived notions about poverty within the community or poverty in general, it is important to challenge these assumptions and not spread harmful biases.
Create Awareness & Get Informed
Get informed about the available resources. There are local groups that could use your help. You can then do your part by getting the word out and listening to community experts about how you can help fight poverty in the community.
Donate Time or Funds
One of the most straightforward ways to help fight poverty in your community is to donate funds to organizations whose mission it is to end economic disparities. No amount of money is too small or too large. Another helpful option is to partner with local organizations that help the community by donating time. Whether helping out in a food kitchen or working with youth after school, there are ways that don't require money but can still make an impact.
Click here to find a local nonprofit or charity that focuses on combatting poverty in our local community.