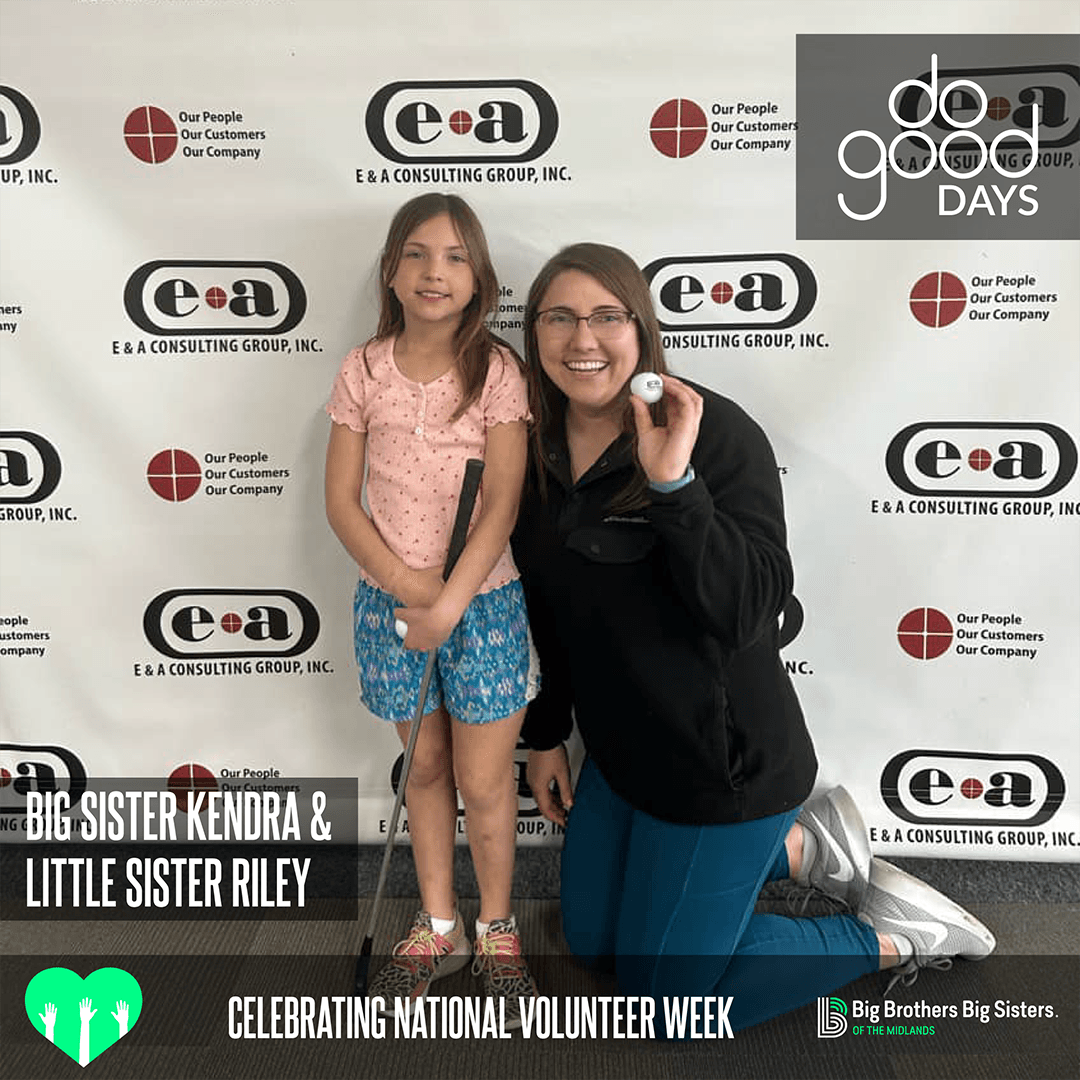 Meet Big Sister Kendra!
How long have you been a volunteer? 7 Months
What inspired you to volunteer with our organization? From my own personal experience, I know how important mentorship can be to a child and I wanted to give back to honor all the mentors and supporters I have had in my life. Being a volunteer with Big Brothers Big Sisters has allowed me to be a part of something bigger than myself while investing in a child's future.
What has been your favorite thing about volunteering so far? My favorite part of volunteering with Big Brother Big Sisters is having the opportunity to build a friendship with my little, Riley, and try new experiences and activities together. One of our favorite outings has been trying out the obstacle courses at Midwest Warrior Academy. This activity was both out of our comfort zones but we had so much fun and are looking forward to trying it again in the future.
What would you say to someone who is thinking about becoming volunteering? Volunteering with Big Brothers Big Sisters will be the most rewarding and fulfilling thing you will ever do. Throughout the entire process, you have so many resources and support from the BBBS staff and match coordinators. They are always there to answer any questions and give guidance through the entire volunteer process.
Anything else you would like to add? My Little, Riley, is the coolest 8-year-old I know. It has been amazing to see her grow in confidence over the last 7 months and I am looking forward to continuing to build our friendship and trying new experiences together.