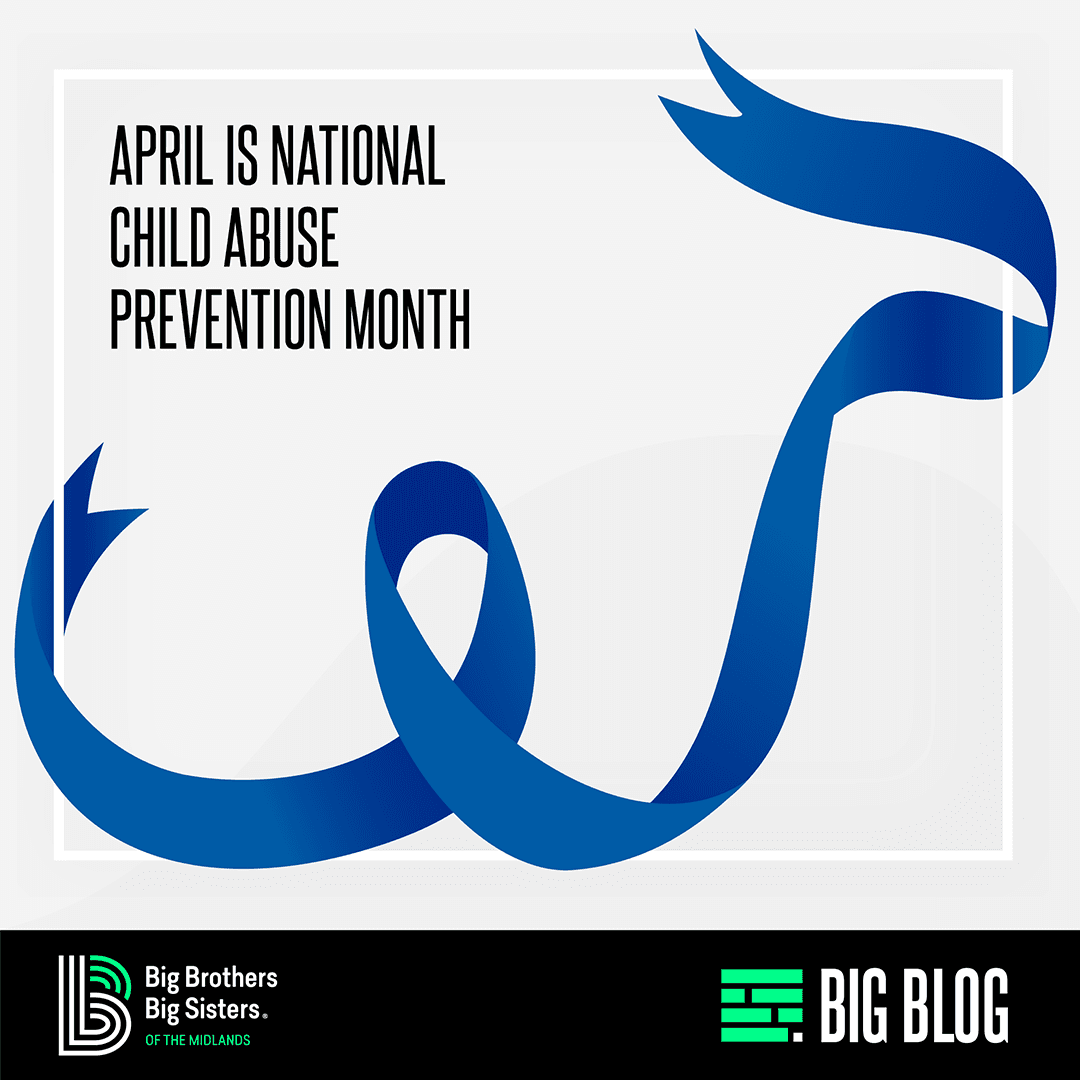 One in seven children in the United States experiences child abuse and/or neglect each year, resulting in an array of adverse outcomes, including chronic pain, psychological concerns (anxiety, anger and aggression, depression, and suicidal thoughts or ideation), and poor or delayed social and behavioral development. April is National Child Abuse Prevention (CAP) Month, a time to elevate the importance of creating systems and programs that put youth and families first.
We all have a role in ensuring youth have positive experiences and families have the resources they need when they need them, well before they are in crisis. This year's awareness and impact campaign theme is "Building Together: Prevention in Partnership."
Child abuse and neglect are preventable, and all communities benefit when children and families are well supported. That's why we care so much about mentorship. At Big Brothers Big Sisters, we partner with volunteer mentors every day to support one-to-one mentoring relationships that ignite the power and promise of youth. We believe all youth can reach their fullest potential with a strong support system in their corner.
President Joe Biden even made a proclamation from the White House earlier this month. "During National Child Abuse Prevention Month, we want every young person in the United States who has faced the fear and pain of abuse or neglect to know they are not alone. We see you and will always fight to protect your safety and well-being. We reaffirm our commitment to listening to children, standing with brave survivors, and reaching out across our communities to support families and to help others in need."
Together, we can prevent child abuse… because childhood lasts a lifetime.