BBBSM Celebrates Pride!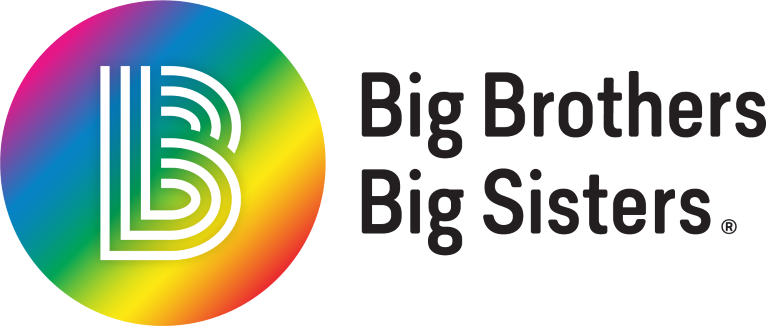 By Marianna Foral, Partnership Coordinator
Happy Pride Month! Big Brothers Big Sisters of the Midlands is proud to join the country in remembering the 1969 Stonewall Uprising in New York and celebrating our lesbian, gay, bisexual, transgender and queer community (here at the office, we use the term "LGBTQ+"). The purpose of this month is to recognize the impact that lesbian, gay, bisexual and trans individuals have had on our local and international community while acknowledging the historical oppression they have experienced.
Big Brothers Big Sisters of the Midlands is an organization that embraces and supports all diversity of gender, sexuality, gender expression and other intersectional identities. The agency was excited to be a named pilot site for Big Brothers Big Sisters of America's LGBTQ+ Enhancements initiative in 2017.
Here is a snapshot of items that have been implemented at BBBSM. These actions are best practices curated from Big Brothers Big Sisters agencies around the country, as well as local experts from the Greater Omaha/Council Bluffs area.
Our Internal Practices
A team of staff representing all of our departments, called the "LGBTQ+ Champions," was formed in 2017. This committee has been in charge of setting our goals, executing research and best practices and providing continuous education of the entire staff. The agency is proud of the work we've completed thus far and the ambitious goals we have for our future. Some of the committee's accomplishments are outlined below:
Made changes to all documentation, paperwork and interviews to have more inclusive language – such as the opportunity to state preferred pronouns.
Created new policies regarding confidentiality and disclosures regarding "coming out", reassessed our anti-bullying policy and refined our anti-discrimination policy.
Coordinated all-staff education and development opportunities, so the whole staff can sharpen its understanding and vocabulary.
Adjusted current trainings for mentors and will continue to implement new elements in the future.
Increased visibility as an LGBTQ+ inclusive organization by incorporating our Pride logo onto all of our marketing materials and making a specific effort to speak to our inclusion in our public presentations.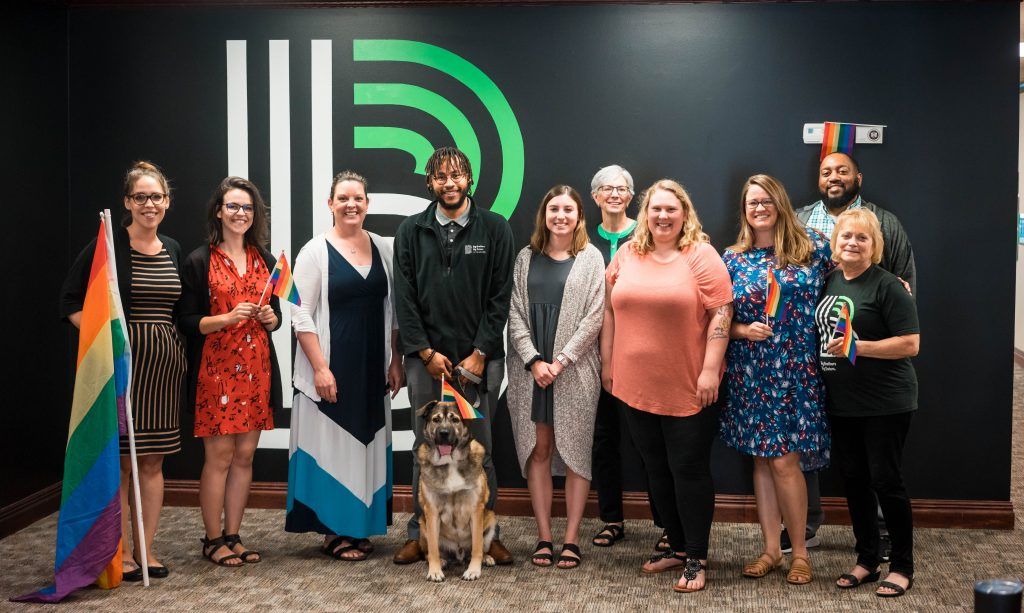 LGBTQ+ Learning Hub
In April 2019, BBBS hosted a "meeting of the minds" to have a conversation about mentoring in the Greater Omaha/Council Bluffs LGBTQ+ Community. The agency was joined by expert representatives of organizations (GLSEN, UNO's Gender & Sexuality Resource Center, Planned Parenthood, Women's Fund of Omaha, Inclusive Communities, PFLAG, Eli Rigatuso of Speaking of Happy), fellow mentoring organizations such as Teammates and Girls, Inc., as well as mentees, mentors and parents/guardians in our programs. The evening was filled with small table discussions about how mentoring organizations can better serve the local LGBTQ+ community, how to best train mentors and how to build a stronger and more supportive network overall. The information from this meeting was brought back to our individual mentoring organizations to start discussions on how to better our own services and implement a training for mentors in the future.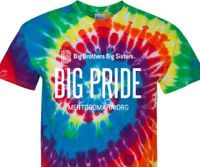 Youth Pride and Pride Festival
This year, Big Brothers Big Sisters will walk in the Pride Parade to celebrate with our LGBTQ+ youth, mentors, families and allies. The agency will also have a booth at Heartland Youth Pride and Pride Festival on June 28 & 29. Be on the lookout for us in our special "BIG PRIDE" t-shirts during the parade and stop by the booth to see us and grab some swag!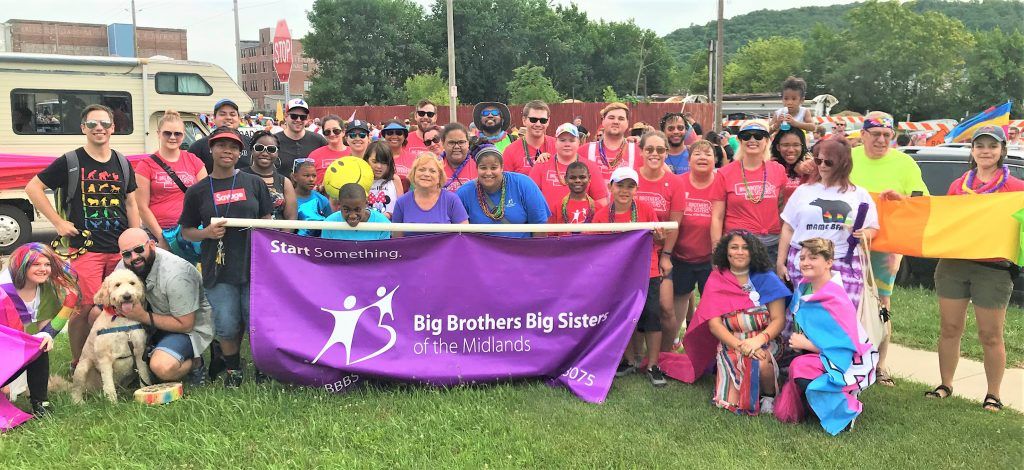 Wishing you a safe, fun and happy Pride!