Oh, The Impact YOU Have Made!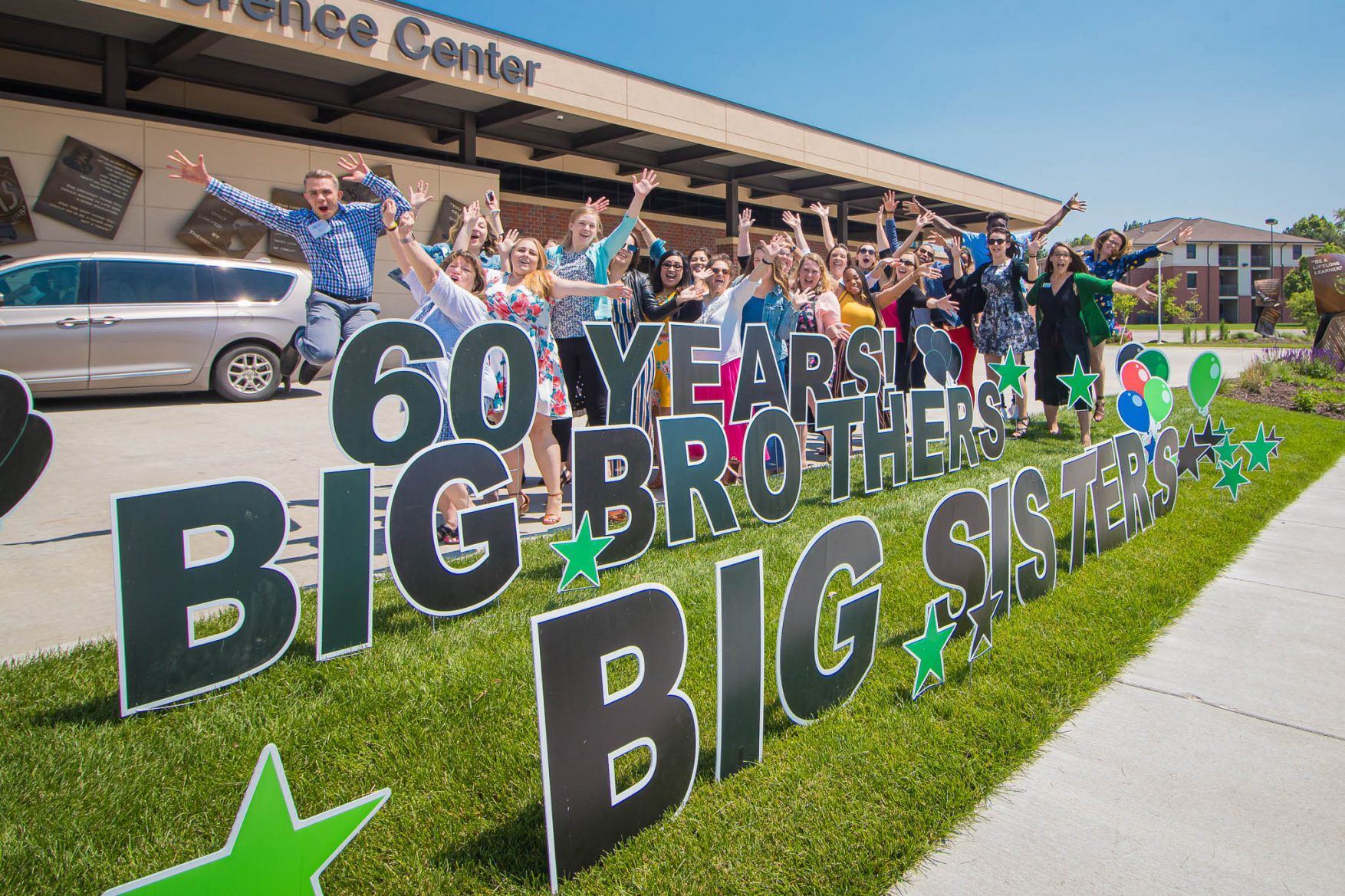 It's been a busy spring season here at BBBS! If you walked into our office, you would have seen all the hustle and bustle of our staff working hard to seamlessly execute multiple events. As I'm sure many of you know, BBBS just wrapped up two signature events (The Big Basketball Bash and Bowl for Kids' Sake) as well as the community-wide 24-hour day of giving, Omaha Gives!
These events would not have been so successful if it weren't for you, our attendees, donors, sponsors, etc. Because of you, youth in our community have gained a mentor who can help them realize all that life has in store for their future.
In case you missed out on all of the fun, below are some interesting highlights and pictures. Check them out! If you have any pictures you'd like to share from our events, either tag us on social media or send them to me at lmohatt@bbbsomaha.org. We would love to include them in our picture archives.
Big Basketball Bash – Raised over $60,000 (during our 60th anniversary year – how cool is that? )
Event returned to the Scott Conference Center after its remodel
13 corporate sponsors
350+ attendees
Captivating speakers
68 silent auction packages
73 bottles of wine for our wine grab
Omaha Virtual Reality provided additional entertainment
Intense competition in the ever-classy game of Heads-or-Tails
Exceeded the "Fill the Heart" goal of $15,000
Bowl for Kids' Sake – Raised over $350,000
The Peace, Love, Rock n' Bowl theme was a hit (participants' outfits received an A+ from me)
50 company sponsors
757 participants bowled to celebrate their fundraising efforts at Maplewood Lanes
Nearly $7,000 raised in VIP tips
New BBBS t-shirt and sweatshirt designed with our new logo
Omaha Gives! – Raised over $19,000
178 donors who became Defenders of Potential
2 Cheer Pages created
Received the 6:00 am hourly prize (the first year that BBBS has ever received such a prize!)
There are currently over 130 youth on the waitlist. With the money raised this spring, Big Brothers Big Sisters will be able to recruit, screen and train more volunteers all summer long for the youth in our community who need mentors the most. These funds will also allow our current Bigs and Littles in the program to enjoy free monthly activities provided by the agency. THANK YOU for a great start to 2019!