Virtual Talent Show Showcase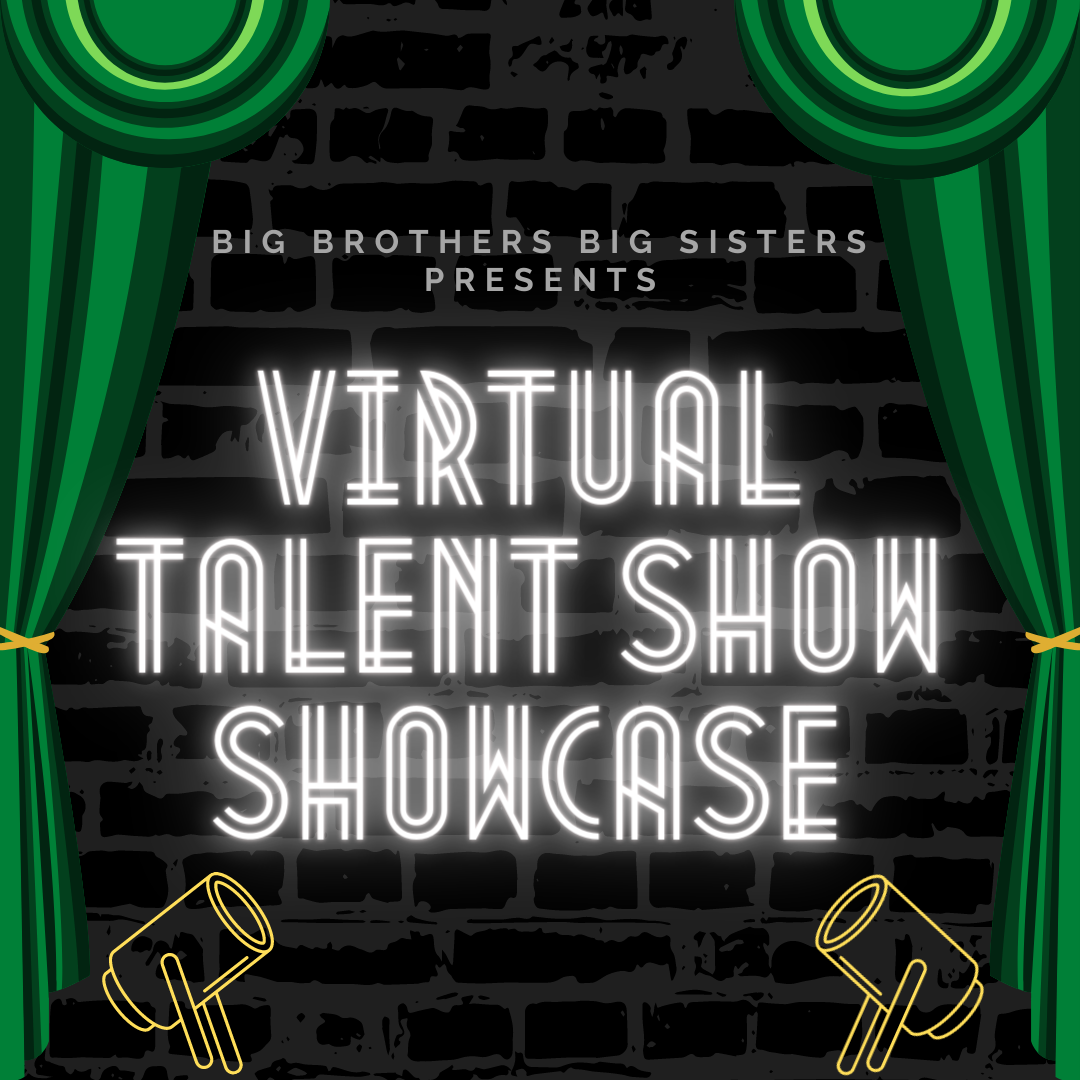 Do you and your Little have a talent you would like to share with everyone? Now is your time. BBBS is putting on a Virtual Talent Show! Here's how it will work.
Bigs and Littles have from NOW until Friday, March 26th, to create a video showing off your talent. You can either get together with your Little in person (must follow guidelines outlined above) or screen record a video with FaceTime, Zoom, etc. Videos must be 3 minutes or less and must have both the Big and Little in them. Talents can be whatever you like (but make sure to keep it appropriate for all ages). You can sing, dance, cook, play an instrument, tell jokes, craft something, do magic tricks, etc. Whatever you and your Little can come up with!
Videos should be emailed to rsvp@bbbsomaha.org by Friday, March 26th. We will then have a committee watch all the videos and decide whose talents will get 1st, 2nd, & 3rd place. Third place will receive a $10 gift card, second place will receive a $15 gift card, and first place will receive a $25 gift card. Gift cards are to be used for an activity that the Big and Little can do together.
On Tuesday, April 6th, we will have a Virtual Talent Show Showcase where everyone (whether you submitted a video or not) can come together via Zoom to watch all the submitted videos and find out who received 1st, 2nd, & 3rd place for their talents.
We can't wait to see what everyone comes up with! Let the BBBS Virtual Talent Show begin!
Video Submissions Due: Friday, March 26th - email to rsvp@bbbsomaha.org
Virtual Talent Show Showcase
Date: Tuesday, April 6th
Time: 6:00-8:00 pm
Location: Zoom (info below)
Password to RSVP: RSVP