Back to School Extravaganza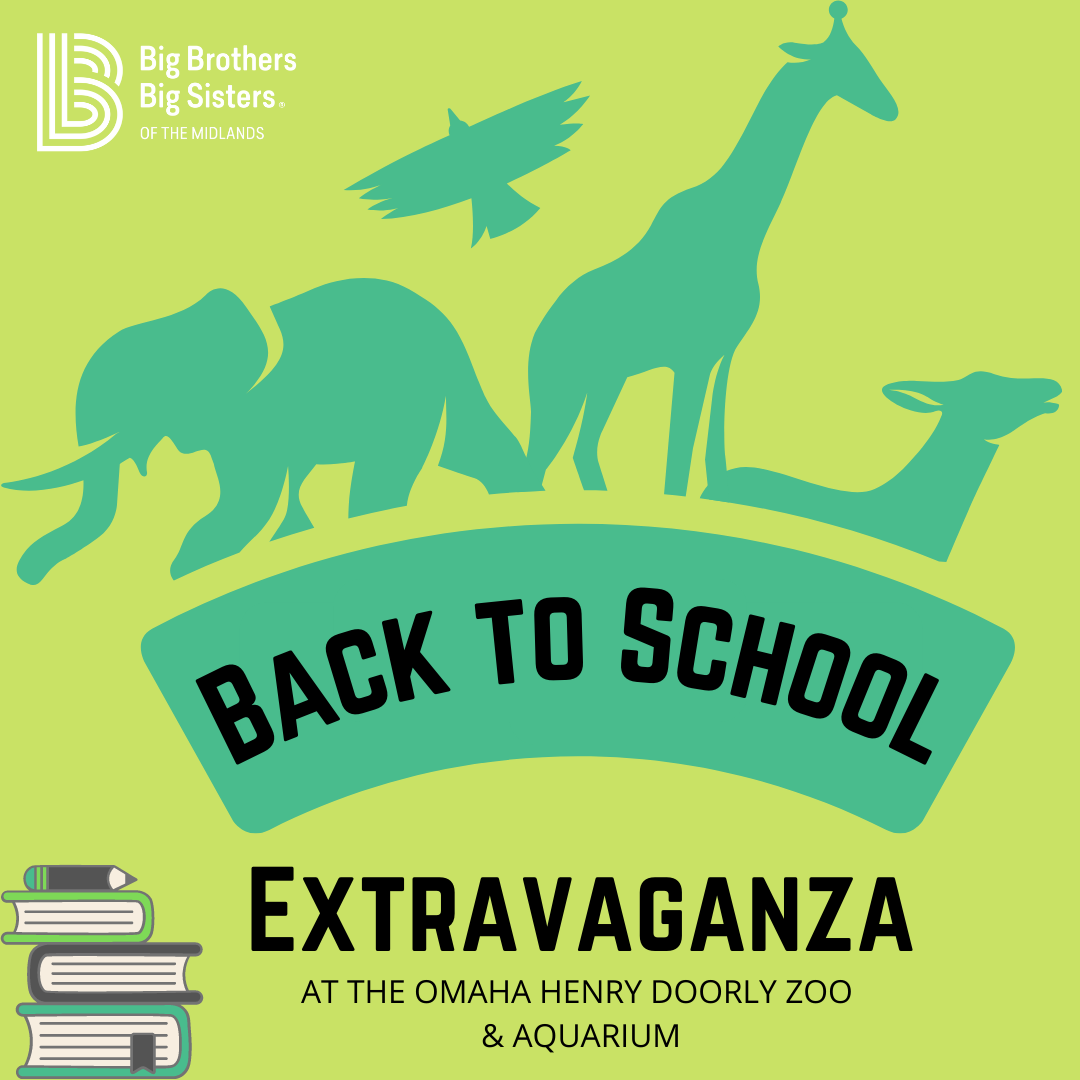 Date: Saturday, July 31st
Time: 9 am - 5 pm
Location: Henry Doorly Zoo & Aquarium
Password to RSVP: RSVP
Join us for our annual Back to School event at a new, fun location!
Bigs and Littles will be able to explore the zoo, participate in fun activities, and receive school supplies for the upcoming school year!
Tickets are limited, so make sure to RSVP early! You MUST RSVP no later than Wednesday, July 28th. This event is for Bigs and Littles only.
You will be able to pick up your tickets at the front entrance at the Big Brothers Big Sisters table between 9 am and 11 am. Along with your tickets, you will receive 15 Doorly Dollars for you and your Little to use towards food throughout the day. Make sure to bring a little extra cash just in case you spend more than the $15 provided.
School supplies will be available for pick up in the Aquarium Conference Center from 9 am to 3 pm.
Once in the zoo, Bigs and Littles can stay until the zoo closes at 5 pm. We suggest bringing some sunscreen and some water with you as it will most likely be very hot that day.