MentorU Information Session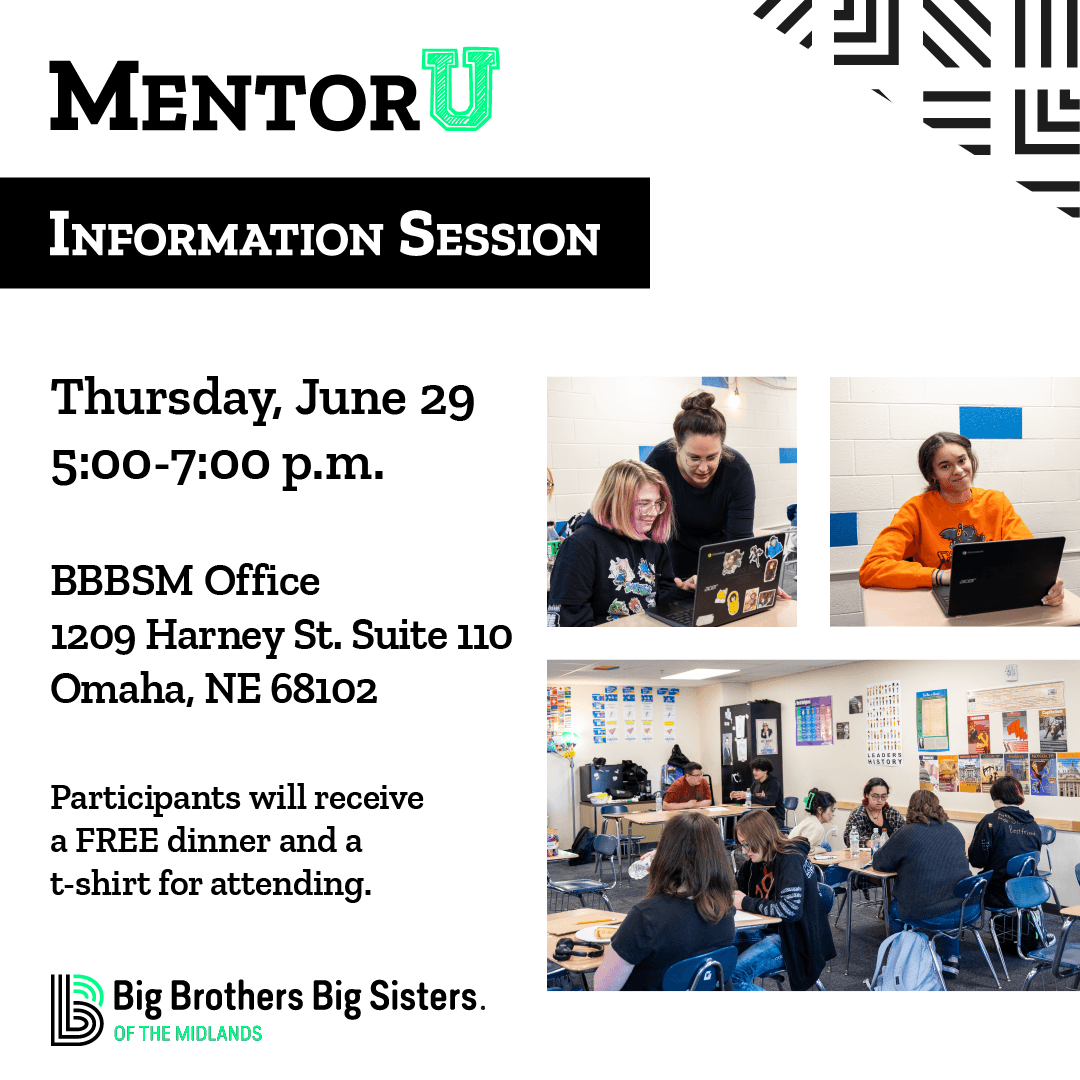 Join Big Brothers Big Sisters of the Midlands Thursday, June 29th at 5:00 PM to learn about the exciting opportunity to become a Mentor with our MentorU program. This opportunity will be a chance to engage with MentorU staff, ask questions in real-time, and learn about all that MentorU has to offer.
MentorU is a technology-enhanced mentoring program that offers holistic support to high school students. Mentors only need 2.5 hours a month to help students gain confidence, purpose and define what success means for them. If you're looking for a way to connect, have fun, and provide guidance to a student navigating the changing workforce, this is it!
By attending you will be able to complete the entire enrollment process with the assistance of BBBS Staff and expedite the opportunity to be matched with a student for the 2023-2024 school year.
We have 60+ students to be matched at the beginning of the school year, and with your help, we can make that happen.
Participants will receive a FREE dinner and a t-shirt for attending.
Please RSVP so we can plan accordingly.