Big Brothers Big Sisters is proud to launch The Big Recovery to help youth bounce back from the pandemic!
As kids enjoy their summer and head back to school this fall, it will take the goodness of our whole community to help them get back on track for success in the classroom and life. Your support is urgent, now more than ever. Distanced learning brought to light the growing number of inequalities youth face each day. 
Even before the pandemic, one of the most important ways to boost student achievement and learning is to focus on developmental relationships. These relationships allow kids to discover who they are, cultivate the abilities they need to shape their own lives, and learn how to engage with and contribute to the world around them. The transformational impact of mentoring will help youth now and throughout their lifetime
SPACING
OUR GOAL
Recruit over 204 mentors by the end of the year.
SPACING
HOW YOU CAN HELP YOUTH RECOVER
We offer two distinct programs that let you decide how you can positively impact youth in our community in a way that best fits your lifestyle. Spend time in the community with a mentee doing activities you both enjoy with Community-Based Mentoring. Or help high school youth enrolled in an academic enrichment class stay on track for graduation and success with MentorU, powered by the Charles E Lakin foundation.
Join The Big Recovery and help ignite the power and promise of youth!
SPACING

Provide youth the opportunity to do and see things they normally would not be able to experience.

Help youth identify & discover their personal strengths, thus increasing their confidence.

Mentoring gives you the chance to share your hobbies, activities, and interests with a youth.

You have the opportunity to gain a deeper understanding of different cultures, generations, and the community we live in.
SPACING

Help provide a youth with the tools to prepare for college and increase their academic performance.

You can help youth identify and strengthen their career skills.

Youth who have mentors are more likely to do better in school and have aspirations and goals for their future.

Mentors have the flexibility to interact with their mentees via a mobile device or computer.
In-Person MentorU Info Session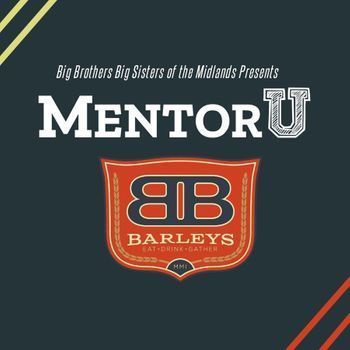 Join us at Barley's Bar & Grill in Council Bluffs to learn more about our newest mentoring program, MentorU, powered by the Charles E Lakin foundation. Cool off with a drink, learn how you can mentor a student in your community, and have some fun!
Barley's Bar & Grill
114 West Broadway, Council Bluffs, IA 51503
Tuesday, August 3rd
6 to 8 PM
SPACING
SPACING
SPACING
SPACING

With your donation, every dollar stays local to help provide our safe, proven, accessible, and free programs to kids and support to their families across the Omaha Metro with a donation.