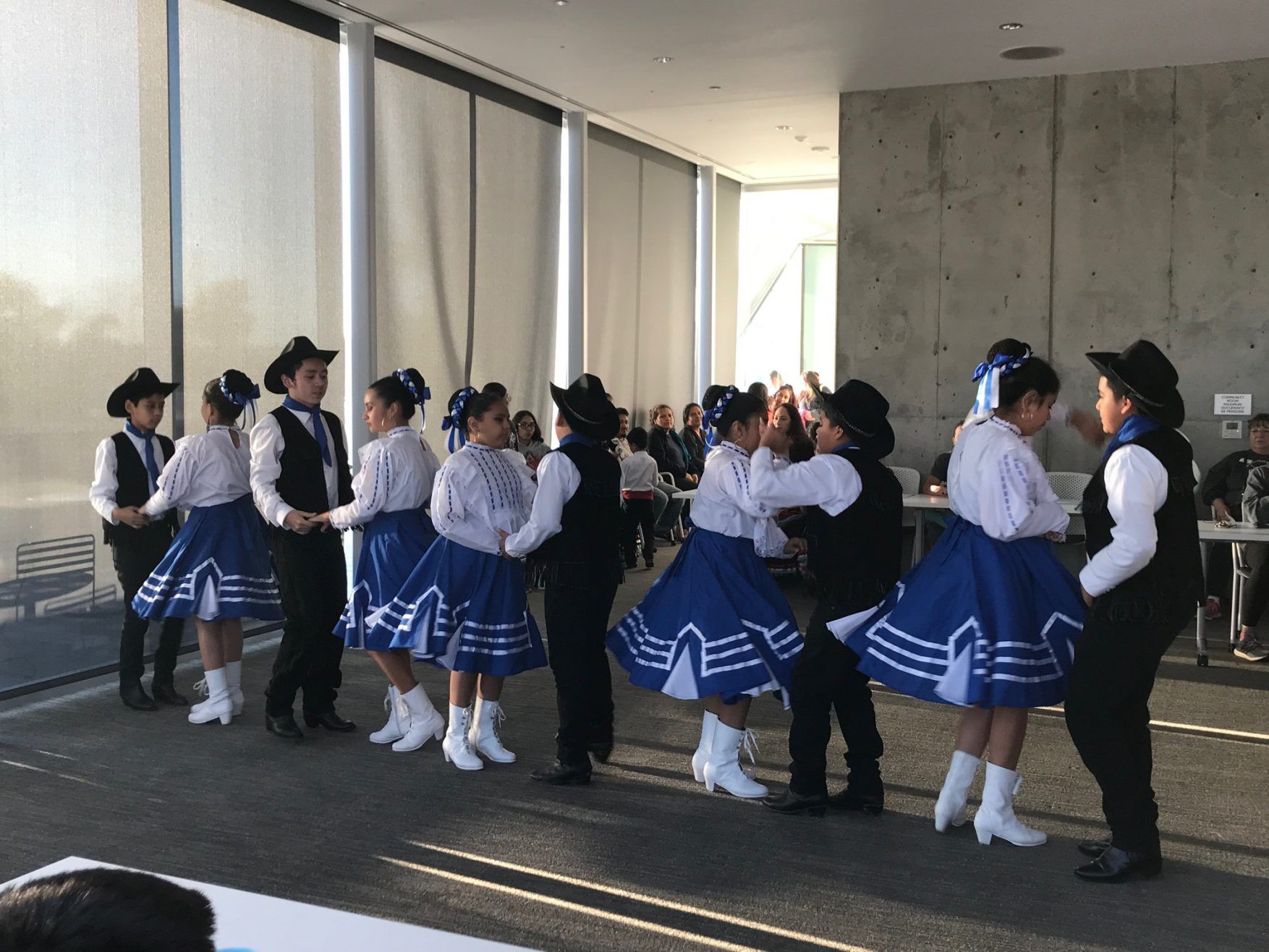 By Alejandra Castellanos, Bilingual Match Support Specialist
Every year Americans observe National Hispanic Heritage month from September 15th to October 15th. We celebrate the accomplishments, cultures and contributions of Hispanics whose backgrounds come from Spain, Mexico, the Caribbean, Central and South America. In 1968, Congress authorized President Lyndon B. Johnson to celebrate Hispanics. The celebration started September 15th due to the independence of Costa Rica, El Salvador, Guatemala, Honduras and Nicaragua. September 16th and 18th also celebrates the independence of Mexico and Chile. It was initially only celebrated for a week but twenty years later President Ronald Reagan approved the celebration to be extend for 31 days.
I am a Bilingual Match Support Specialist here at Big Brothers Big Sisters. Being Hispanic has made this celebration very special to me. I have grown up speaking both Spanish and English at home, Spanish with my parents and English with my siblings. It has opened many opportunities for me. I have been able to help the Hispanic community by providing my bilingual skills. My culture and traditions have been rooted in me and have made me who I am today. I enjoy dancing to traditional Mexican music and celebrating The Cry of Dolores with my family. I love my Hispanic heritage and I hope that I continue to celebrate the great accomplishments, cultures and contributions that Hispanics bring to the United States.
Omaha honors Hispanic Heritage month by celebrating it at various events around the city. During the weekend of September 16th, Las Fiestas Patrias de Omaha host events at Plaza de la Raza in South Omaha to celebrate Mexico's independence day. Throughout the years, crowds have gathered to listen to music, try rich Hispanic food and spend time with their family. The night of September 15th people gather by the stage and re-enact what would be El Grito de la Independencia otherwise known as The Cry of Dolores where the Roman Catholic Priest Miguel hidalgo y Costilla rang the bell of his church and gave the call to arms that triggered the Mexican War of Independence. This event is re-enacted at La Plaza de la Raza to honor the significant day for Mexicans in Omaha.
The University of Nebraska at Omaha also hosts events through the 30 days to celebrate Hispanics. Some of these events include Voces Perdidas & Voces de Poder: "What is LatinX" with Dr. Cristobal Salinas on Monday September 30th and Hispanic Heritage month Public Service Luncheon October 2nd. There is also an art exhibition presented by Latino/Latin American Studies (OLLAS) at UNO and El Museo Latino. The ArteLatinX 2019 exhibition includes several different events, such as Artist Talks/Workshops, Charla and a Discussion Panel. Big Brothers Big Sisters celebrated Hispanic Heritage month by hosting an event October 3rd for matches to attend. There was piñata making, food, live music and a great performance from a popular group here in Omaha.