BOWL FOR KIDS' SAKE
IMPORTANT 2020 EVENT UPDATE:
Bowl for Kids' Sake has transformed into a new event this year called Virtual Game Night (VGN)! With the evolving COVID-19 public health threat, many schools, offices, large events and the like have been impacted.
We are committed to doing our part to help protect our staff, attendees and fellow community members. In response to this pandemic, the agency sent out a survey asking past BFKS participants to voice their thoughts about how we should proceed this year. The overwhelming opinion was that many people in our community aren't comfortable with a large gathering and would prefer a virtual event. We are very grateful to our supporters who have reassured us that despite no physical bowling sessions this year, they are still willing to fundraise online for Big Brothers Big Sisters! Check out our Virtual Game Night page and register your team today! 
Stay safe and healthy everyone! We will see you at VGN!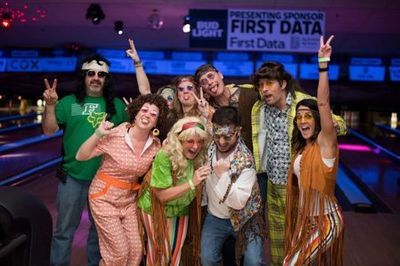 WHAT IS BOWL FOR KIDS' SAKE?
For over 35 years, Bowl for Kids' Sake has supported Big Brothers Big Sisters of the Midlands, serving as our largest annual fundraising event. Bigs, parents/guardians, donors, corporations, and other community members have been raising money for Big Brothers Big Sisters by asking family and friends for their financial support. After months of raising awareness and funds, we thank our supports with 90 minutes of FREE cosmic bowling, pizza, beer and prizes at Maplewood Lanes.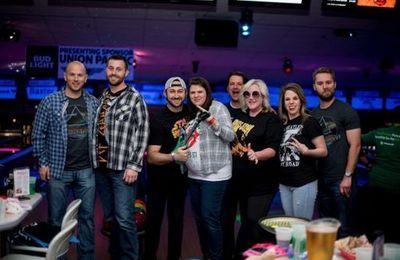 SPONSOR BOWL FOR KIDS' SAKE
A Bowl for Kids' Sake sponsorship offers companies like yours a unique opportunity to engage your employees and put your company's name in front of over 16,000 community members. Sponsorship levels range from $350-$10,000! Contact Lauren at lmohatt@bbbsomaha.org or 402-905-3331.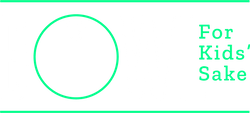 FOR MORE INFORMATION
For more information on how you or your company can participate in Bowl for Kids' Sake, please contact...

Lauren Mohatt
Assistant Director of Development
Phone: 402-905-3331
Email: lmohatt@bbbsomaha.org