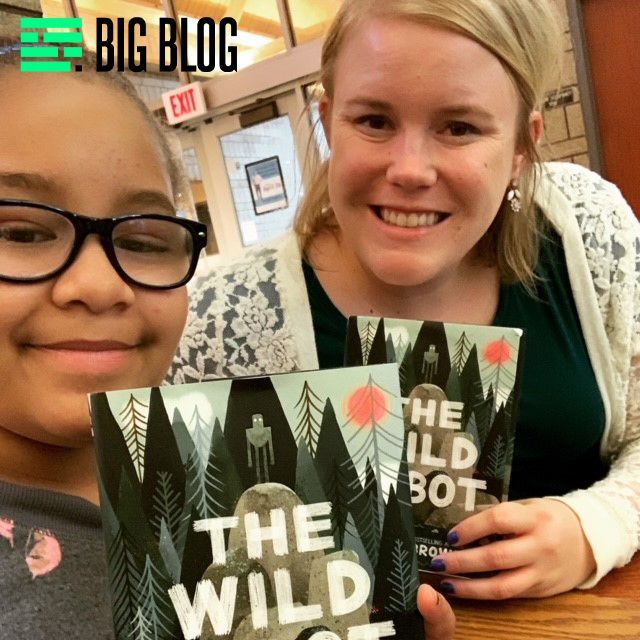 The past year has been tough. Through all the challenges we've faced, our Bigs have stuck together to show kids a bright path forward. But they're not doing it alone. Passionate educators across our community have been there through it all. This Teacher Appreciation Week, join us and take a moment to thank educators and the lengths they go to ensure every student, no matter who they are or where they live, has the tools to learn, grow and thrive.
We want to give a special shout-out to Big Sister Julie, an English teacher at Papillion La Vista High School, and all of our Bigs making an impact in the classroom!
Big Sister Julie and Little Sister Tavona have been matched for nearly five years. The duo loves to try new things, go out to eat and, of course, talk about school. "I've been able to watch her grow up over the past few years. She really brings out the nurturer in me, and I always enjoy getting to be with her," says Big Sister Julie.
Julie was inspired early on to make an impact on youth. Her mom is a high school teacher, and she has always admired her work ethic. During the pandemic, Big Sister Julie missed out on time with Little Sister Tavona and her students. "The pandemic has made me appreciate and value those relationships because I really missed them," says Big Sister Julie.
Teachers change the lives of kids every day—and in a year where instruction could be virtual, in-person or a mix of both, their immense work and impact have provided a much-needed sense of community and connection. Despite the challenges of this pandemic, educators across our community are working hard to ensure every student has the tools they need to reach their full potential.