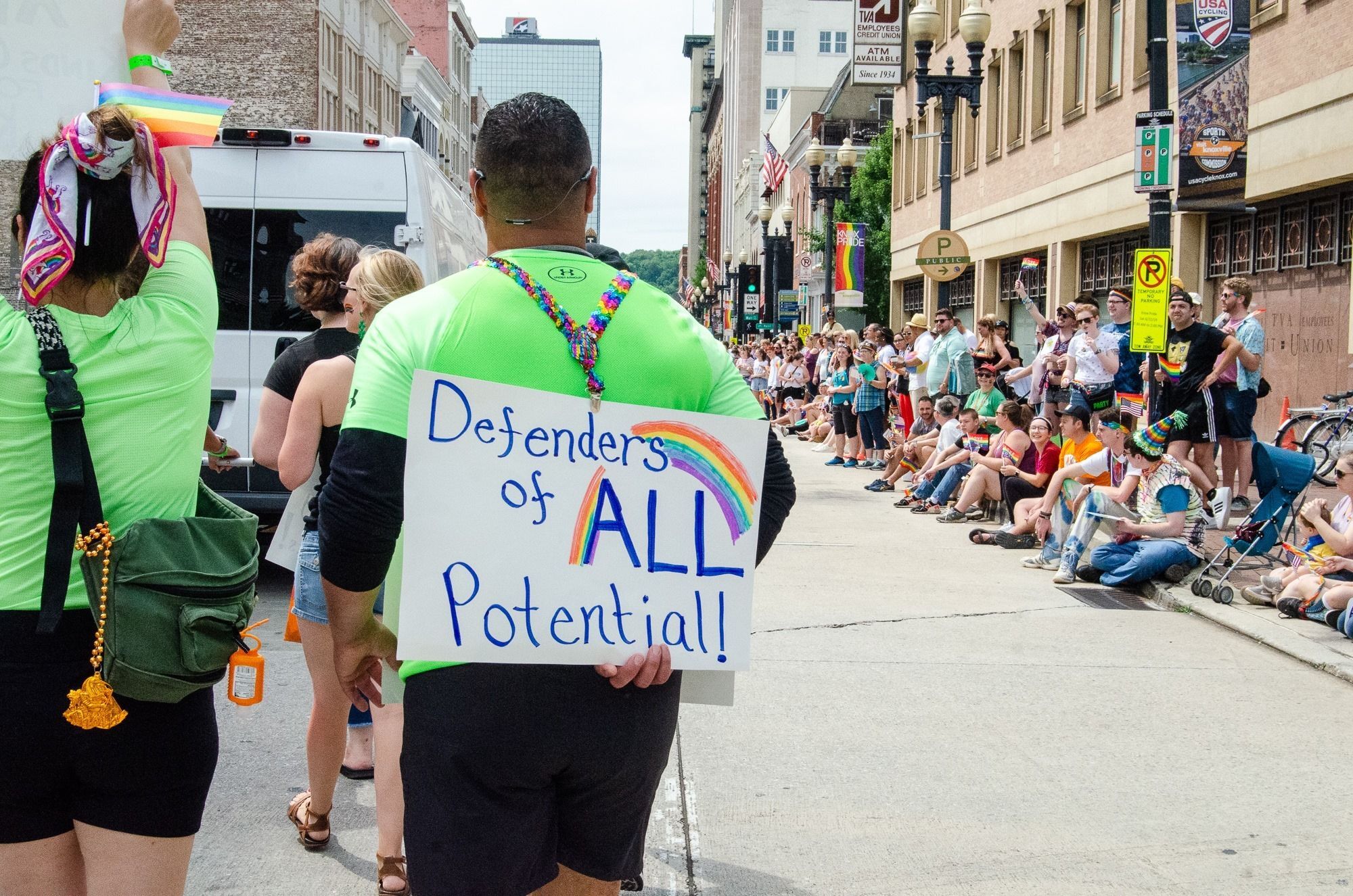 I'm a student at Abraham Lincoln High School in Council Bluffs and my pronouns are they/them. I have to constantly remind people about my pronouns—some people listen and others don't care.
It's good because I have a lot of friends who know who I am and I never have to remind them, but that's not always the case when I'm at home or when I'm in the classroom. Being called by a wrong pronoun makes me angry and tired. People suck and don't understand that not even trying makes my life that much harder and I don't want to explain it anymore. Changing my name, insisting on my pronouns, always waiting for someone to be mean—it gives me anxiety and makes me tired.
In MentorU, my teacher and my mentor are always trying. They have never called me by the wrong name, and if they don't use the right pronoun, they always correct themselves. I've learned to be less defensive and calmer when I'm talking to my mentor, or in class. I know that they know who I am and how much it means to me that they try. My MentorU teacher told me at the beginning of the semester that it's their job to make sure that I'm comfortable and having fun.
I'm learning how to be comfortable but I'm definitely always having fun.
- Student L