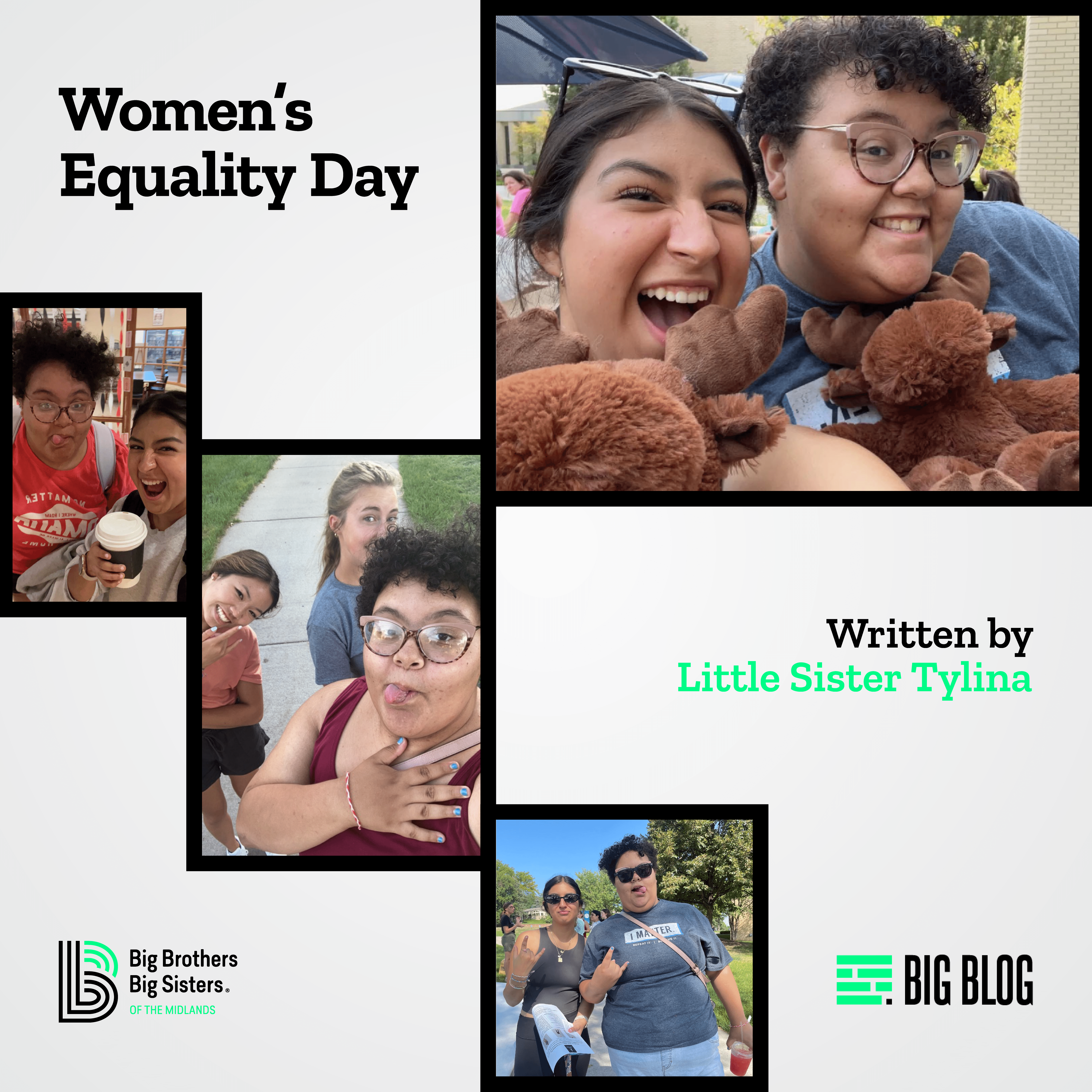 Hi, I'm Tylina! I'm a freshman at College of Saint Mary in Omaha studying Biology. I'm later planning to get my Doctorate in Physical Therapy. 
It took a lot to get to this point in my life. But, with the guidance of my Big Sister and Big Brothers Big Sisters staff, I knew I could do it. The program has helped thousands of girls and young women just like me reach our dreams. 
College of Saint Mary is an all-girls university, which was one of the main reasons I chose it. CSM offers a Marie Curie Scholarship to help women pursuing a degree in Biology, Chemistry and Math. With my academic excellence, I was awarded the scholarship. I'm not going to lie; it shocked me. But, it's so wonderful. 
After being here almost two weeks, I've learned so much more about myself. I've found a community of women who share the same beliefs and values as I do, which I think is really unique. I not only have friends throughout campus, whether that be the RA's, faculty or my roommate, but I have my Big Sister and the whole BBBS community cheering me on. 
I'm so grateful to be a part of the BBBS and CSM families. GO FLAMES!!!