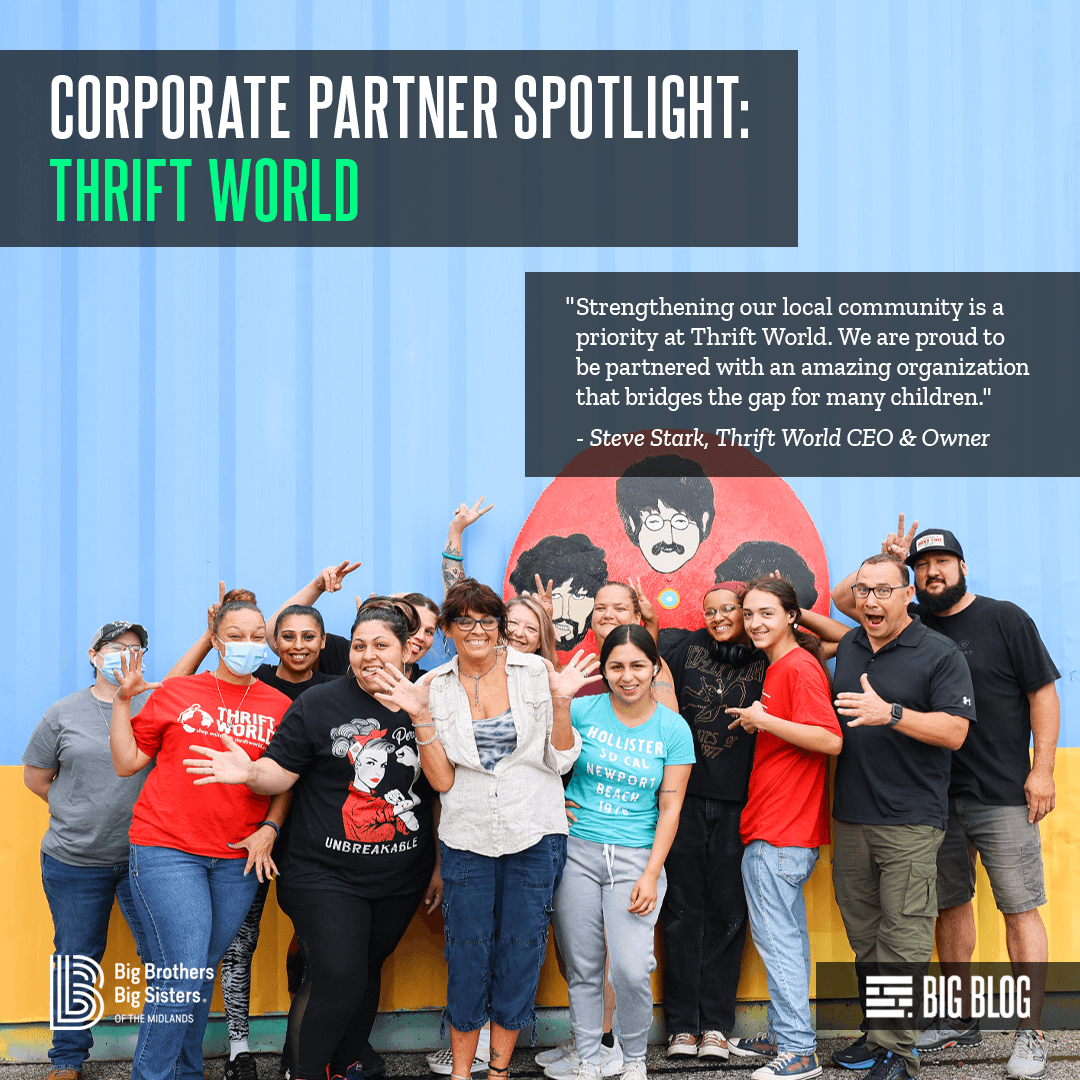 Big Brothers Big Sisters of the Midlands has proudly partnered with Thrift World since 2017. Thrift World is a retail thrift store company that promotes recycling and re-using used clothing, accessories, and other household goods in partnership with non-profit organizations. 
Thrift World supports BBBSM by offering in-store roundups at the register, hosting in-store events, and promoting BBBSM on its website and social media. Since January of 2022, Thrift World has contributed more than $30,000 to the organization and has collected approximately 802,000 pounds of items. 
Steve Stark, Thrift World CEO and Owner said, "Strengthening our local community is a priority here at Thrift World. As a father of 3, I understand how vital it is for children to have support in their formative years. Often that support falls short and requires community engagement resources. We are proud to be partnered with an amazing organization that bridges the gap for many children." 
Thrift World offers 55 collection bins in the Omaha Metro area and 14 bin sites in the surrounding Omaha Metro area. They can also come to you for a donation pickup. Schedule a pickup here. 
Big Brothers Big Sisters of the Midlands is grateful for Thrift World's invaluable support and generosity!