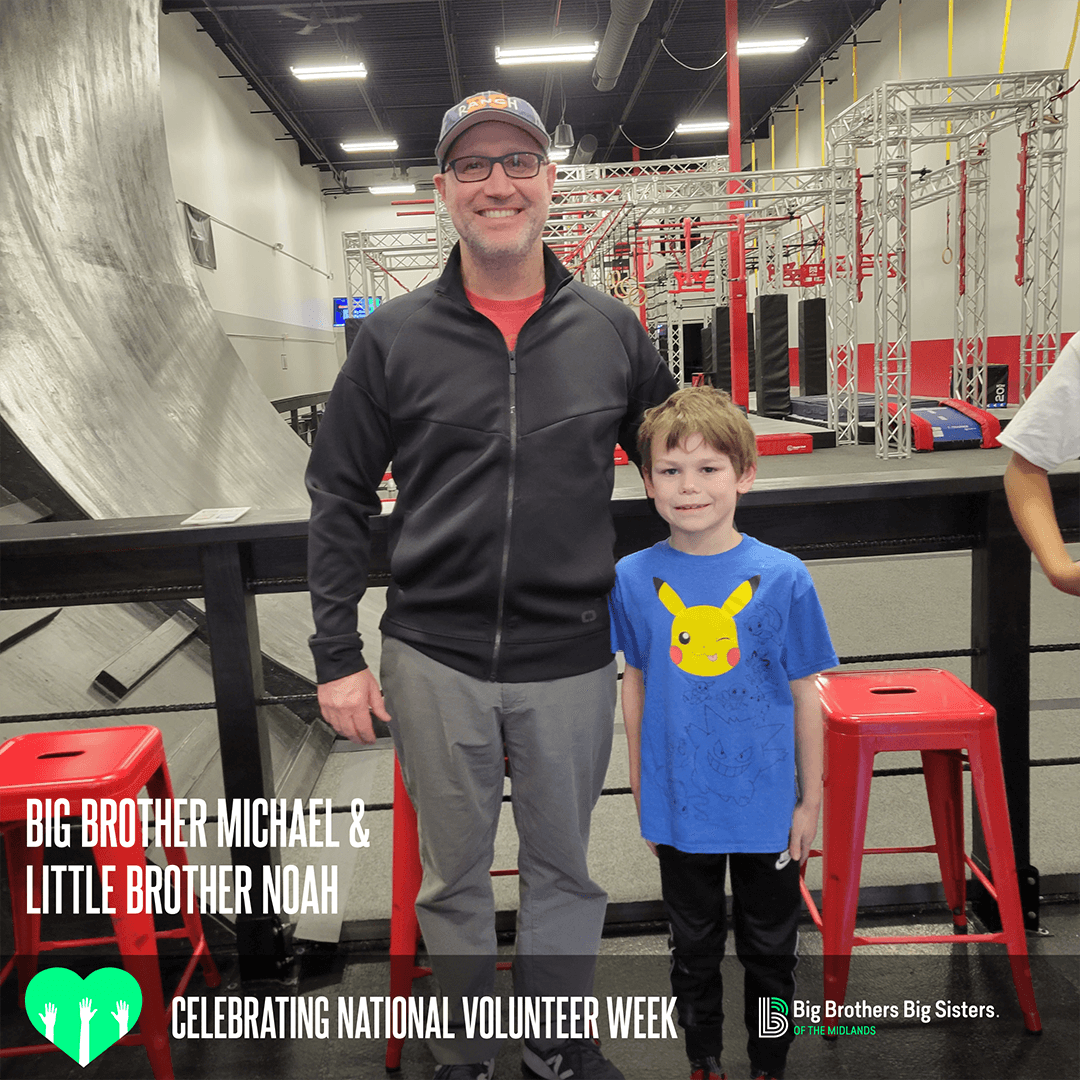 Meet volunteer, Big Brother Michael!
How long have you been a volunteer? 1 Year
What inspired you to volunteer with our organization? Being part of a child's life allows me to share their growth as an individual. Having the ability to provide while experiencing new things brings me great joy and pride.
What has been your favorite thing about volunteering so far? Seeing the excitement and growth in my Little and having a person to share new experiences with. It has allowed me to teach and guide and filled a void in my life. We have been able to go fishing, attend a Nebraska football game, do water sports, and attend many of his sporting games and practices. The best part has been our talks about his daily life experiences, such as school, family, favorite foods, and future goals.
What would you say to someone who is thinking about becoming volunteering? They should
definitely reach out to Big Brothers Big Sisters. It has been a wonderful organization to partner with. It may seem a little intimidating at first, but it will be emotionally rewarding to share experiences with your Little.
Anything else you would like to add? When being a Big, it not only benefits the Little to have you in their life but allows you to give a part of yourself, which in turn is a very fulfilling experience.
Thank you for being a volunteer, Michael!