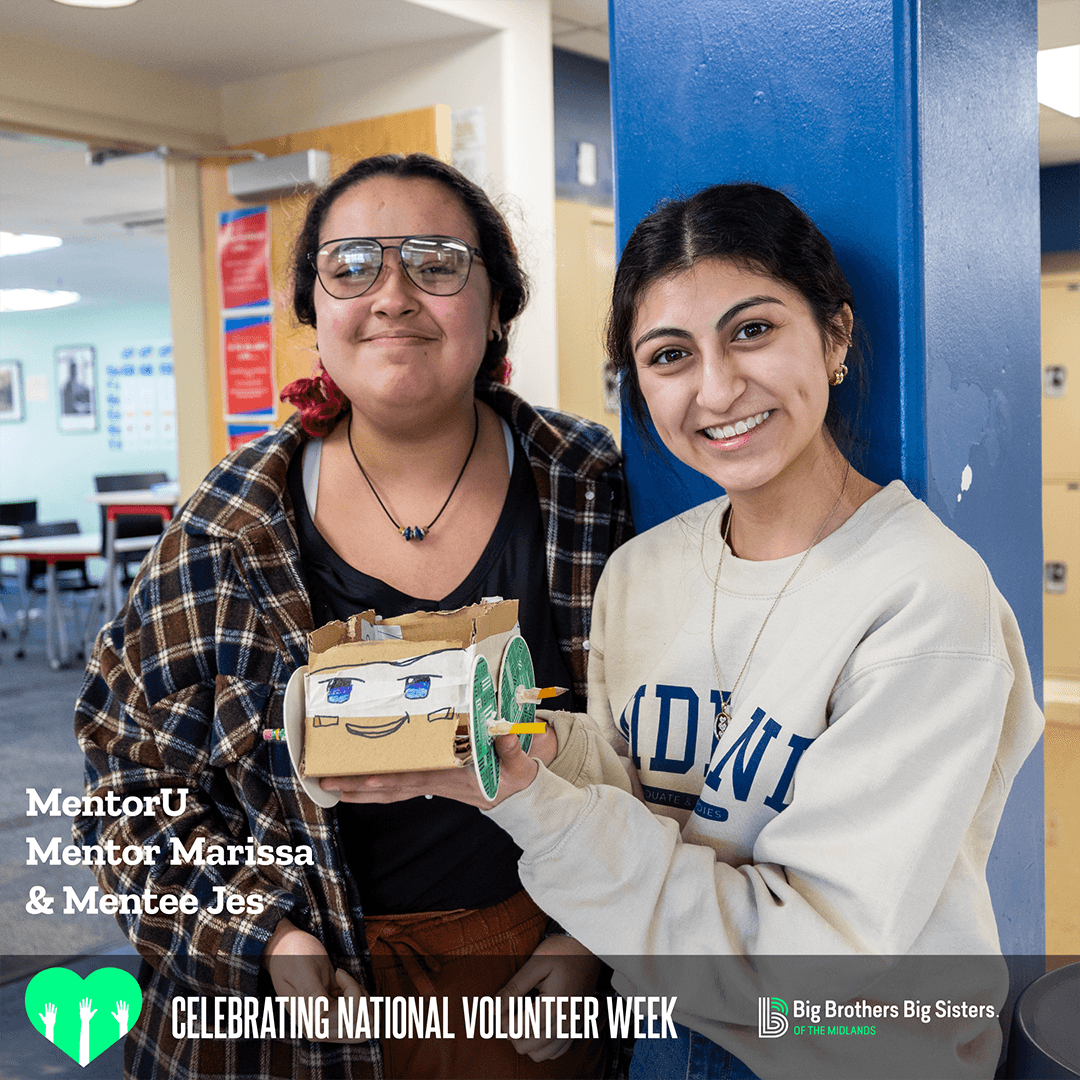 Meet MentorU Mentor, Marissa!
How long have you been a volunteer? 5 months!
What inspired you to volunteer with our organization? When I was in high school I had a few mentors that I would say made an impact in my life. So once I graduated college, I felt like Big Brothers Big Sisters of the Midlands was the perfect organization to support a student throughout their high school years.
What has been your favorite thing about volunteering so far? I just love how much I learn through Jes. I feel like we have a lot in common and it makes me excited to see what she'll accomplish in the future!
What would you say to someone who is thinking about becoming a mentor? I would say that most times people think mentoring is one sided where the adult is providing most of the resources to the student. However, I would challenge anyone who wants to volunteer to take a step back and really acknowledge how much a young person has to offer to their mentors. Young people are really innovative, creative, and just so full of knowledge! Take the time to really know your mentee.
Thank you for being a volunteer, Marissa!