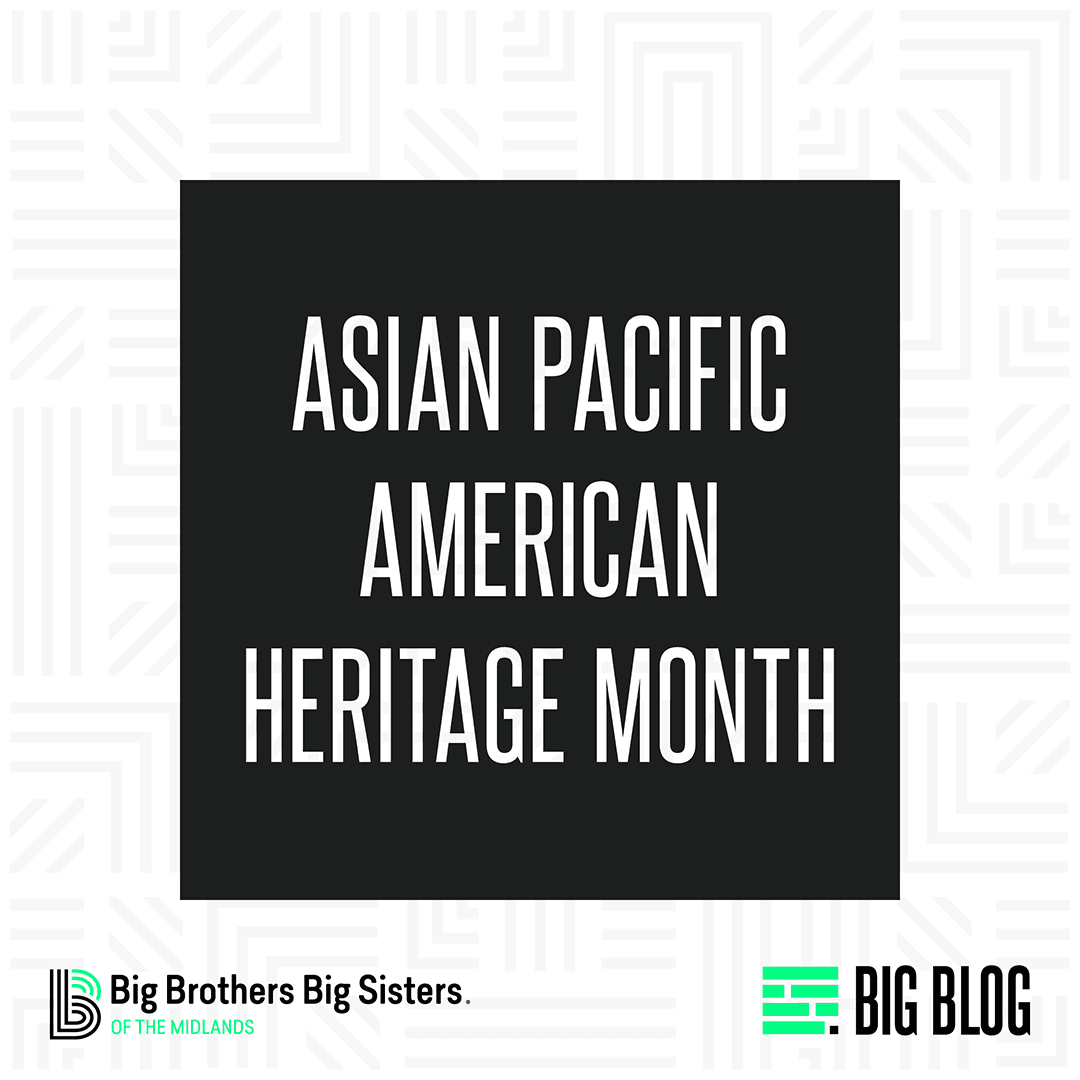 May is Asian Pacific American Heritage Month, which celebrates the history of Americans hailing from across the Asian continent and from the Pacific Islands of Melanesia, Micronesia, and Polynesia. May was chosen because it commemorates the migration of the first immigrants from Japan to the United States on May 7, 1843, and to celebrate the transcontinental railroad's completion by over 20,000 Asian immigrants on May 10, 1869.
Check out the resources below to learn more about Asian Pacific American Heritage Month and the importance of celebrating the culture, traditions, and history of Asian Americans and Pacific Islanders in the United States.
Read
The story behind Asian Pacific American Heritage, and why it's celebrated in May
The Night Diary by Veera Hiranandani - Half-Muslim, half-Hindu twelve-year-old Nisha doesn't know where she belongs, or what her country is anymore. When Papa decides it's too dangerous to stay in what is now Pakistan, Nisha and her family become refugees and embark first by train but later on foot to reach her new home.
Of Color by Jaswinder Bolina - A smart, touching book of essays on what it means to grow up as a son of Punjabi immigrants. Bolina explores the complexity of being told to leave America but having nowhere else to go and articulates the conundrum BIPOC writers face: choosing between being a "writer or a minority writer."—Victoria Chang
Watch
Building Movements for Liberation - In the struggles for prison abolition, global anti-imperialism, immigrant rights, affordable housing, environmental justice, fair labor, and more, twenty-first-century Asian American activists are speaking out and standing up to systems of oppression.
Far East Deep South - The award-winning documentary feature film that follows the Chiu family on a surprising journey through Mississippi in search of their lost family history. Along the way, they meet a diverse group of local residents and historians, who shed light on the racially complex history of the early Chinese in the segregated South.
Ms. Marvel - This Disney+ series follows the journey of Marvel's first-ever American-Pakistani Muslim superhero, Kamala Khan. The protagonist breaks on-screen stereotypes as she learns of her newfound identity in this show written by Pakistani writers, who get the portrayal of a Pakistani household just right.
Listen
Asian Enough: Kamala Harris - This program from "The Los Angeles Times" with hosts Jen Yamato and Frank Shyong, "Asian Enough" deals with the complexities of being Asian in America. This conversation with Kamala Harris about the recent rise in anti-Asian hate, how government leaders should address racism in America, and growing up with Indian and Jamaican roots in Northern California.
Deep Pacific Podcast: What is Pacific Islander Identity? - A Pacific podcast sharing islander views and voices speaking on island issues. In this episode, hear from different individuals about their lived experiences. All are islanders who explore the question of their identity in different ways. Kalani also discusses a white paper on the militarization of the Pacific and RIMPAC.
BTWF Talks/Mental Health in AAPI Communities - Join Kindness Reporter Elissa Lee, Asian Boss Girl's Helen Wu, and mental health expert Andrew Subica in a discussion about mental health. This conversation is hosted by BTWF's Jasmine Moniz.