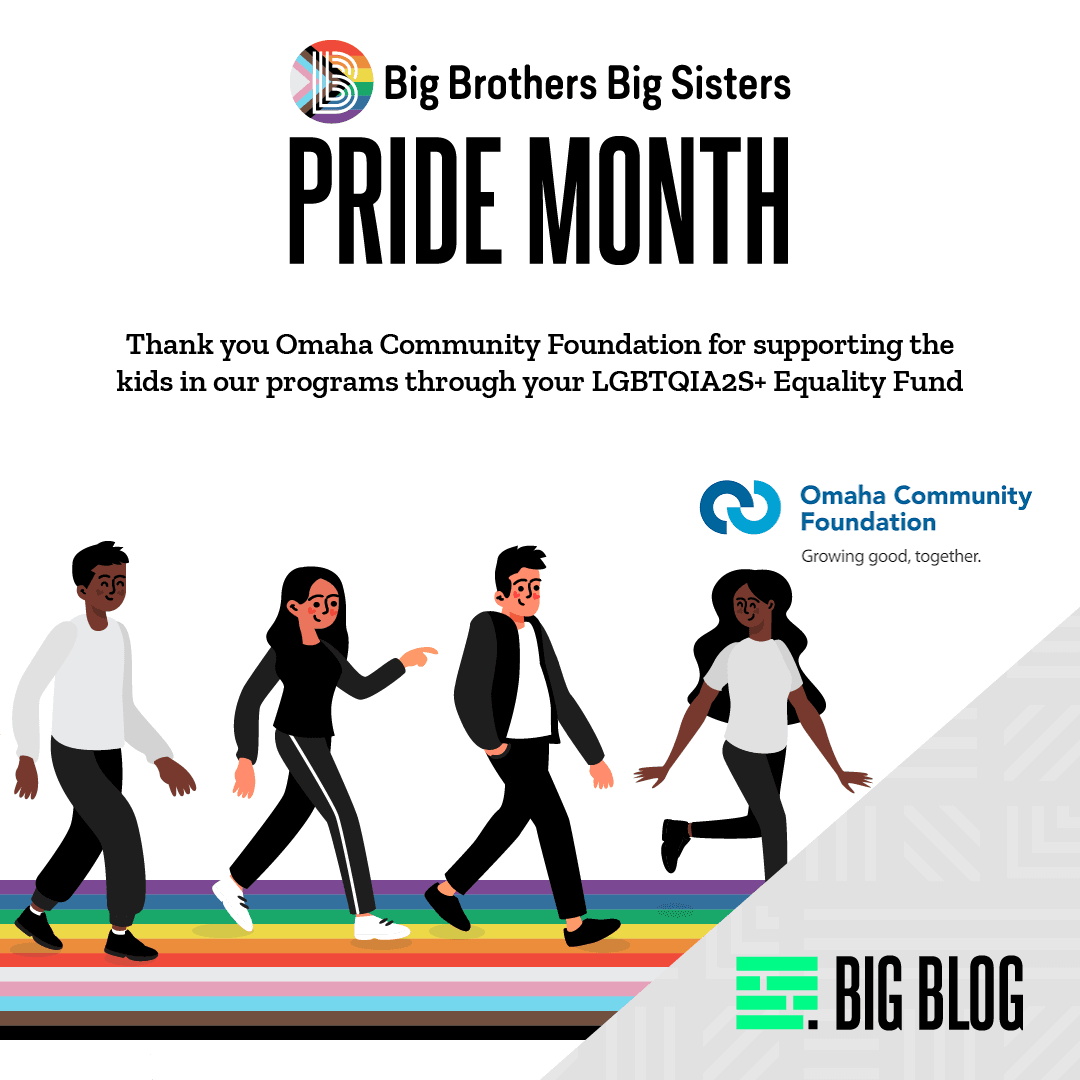 Happy Pride Month!
Thanks to so many supporters here in our community, we can provide hundreds of kids with caring and trusted mentors. Our mentoring relationships provide youth guidance, support and a safe space to express themselves. Our mentors serve as positive role models, offering advice, encouragement and understanding.
We want to give a special thank you to the Omaha Community Foundation (OCF) for its continued dedication to the kids in our programs. OCF's LGBTQIA2S+ Equality Fund helps establish and cultivate a community that supports, includes, and respects lesbian, gay, bisexual, transgender, queer, intersex, asexual, and non-binary individuals and families. This year, through this fund, OCF awarded Big Brothers Big Sisters of the Midlands $10,000 in grant money for LGBTQIA2S + Mentoring!
Over the past years, OCF has helped fund intentional campaigns to set in motion our goal of being seen as a preeminent mentoring organization for LGBTQIA2S+ youth and mentors. To date, we have the most LGBTQIA2S+ identifying kids and mentors—32 mentors and 37 kids. Last year we were joined by over 50 volunteer mentors and mentees at the Heartland Pride parade and festival.
We're excited once again to celebrate with you all! Stop by our table at Heartland Pride and learn more about mentoring or how you can contribute.
Again, thank you to the Omaha Community Foundation for empowering the potential of youth across the Omaha metro.