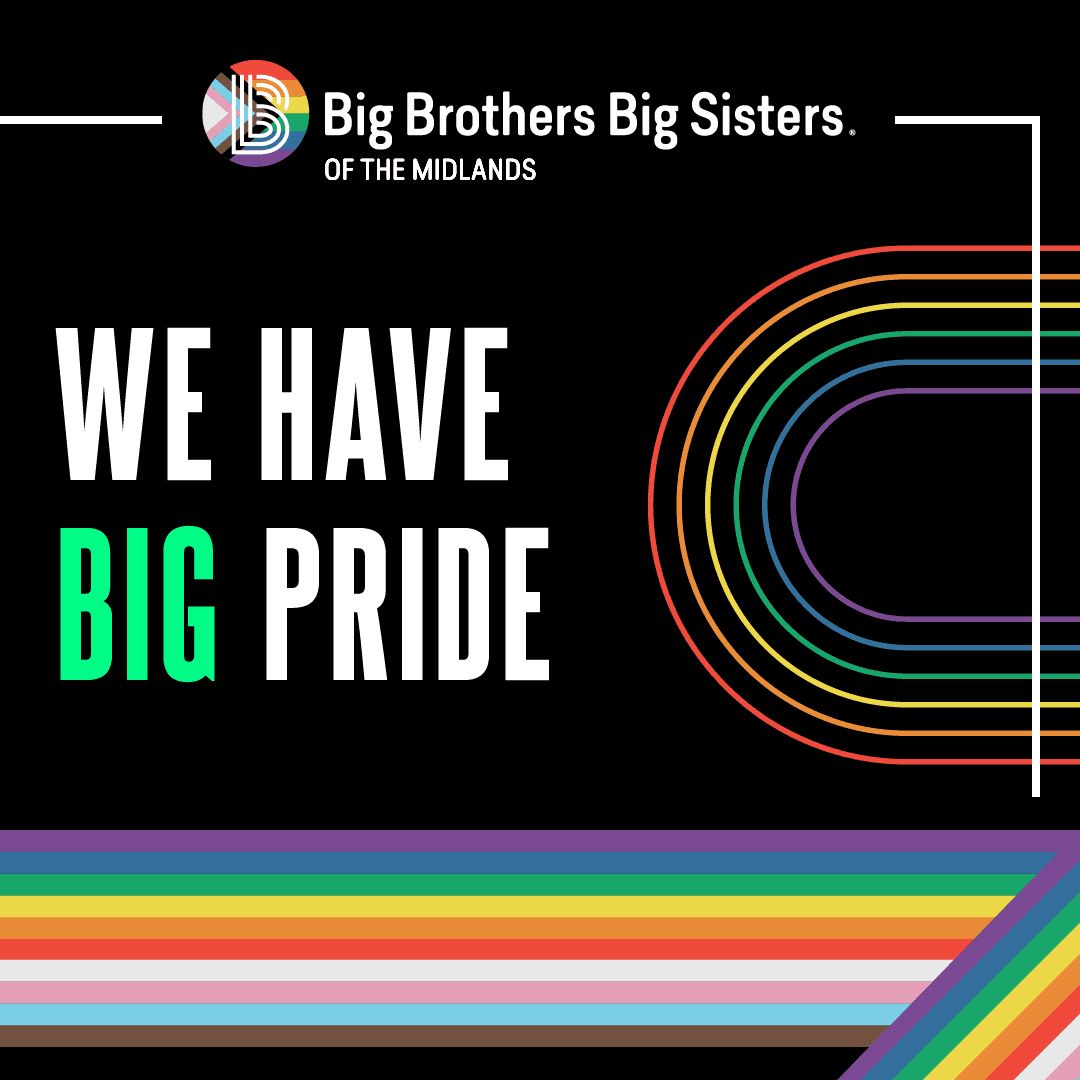 At Big Brothers Big Sisters of the Midlands, we believe all youth deserve support, care, and a safe space to thrive. As we celebrate Pride here in our community this week, we want to highlight our commitment to positively impacting the lives of LGBTQIA2S+ youth in the Omaha metro.
BBBSM is dedicated to providing safe and inclusive spaces for all youth, including those who identify as LGBTQIA2S+. We understand the unique challenges that LGBTQIA2S+ youth face, such as higher rates of bullying, isolation, and mental health concerns. By actively supporting and affirming these youth, we strive to create an environment where they can flourish and be proud of themselves.
Our mentoring relationships play a crucial role in empowering LGBTQIA2S+ youth. By matching them with caring, supportive adult mentors from the LGBTQIA2S+ community or allies who champion diversity and provide guidance and encouragement. These relationships help foster self-confidence, resilience, and a sense of belonging. Mentors serve as role models, offering a listening ear, advice, and understanding to help navigate the unique challenges faced by LGBTQIA2S+ youth.
We show our love out loud this week and all year long. Join us in our journey of love, acceptance, and empowerment for all!
Don't miss us at Heartland Pride! We'll be around all weekend. Please stop by our table during the festivities and give us a wave during the parade.
Friday, July 14th - Youth Pride
Saturday, July 15th at 10 am – Heartland Pride Parade in the Capitol District
Saturday, July 15th – Heartland Pride Festival at CHI Health Center
Learn more: heartlandpride.org/