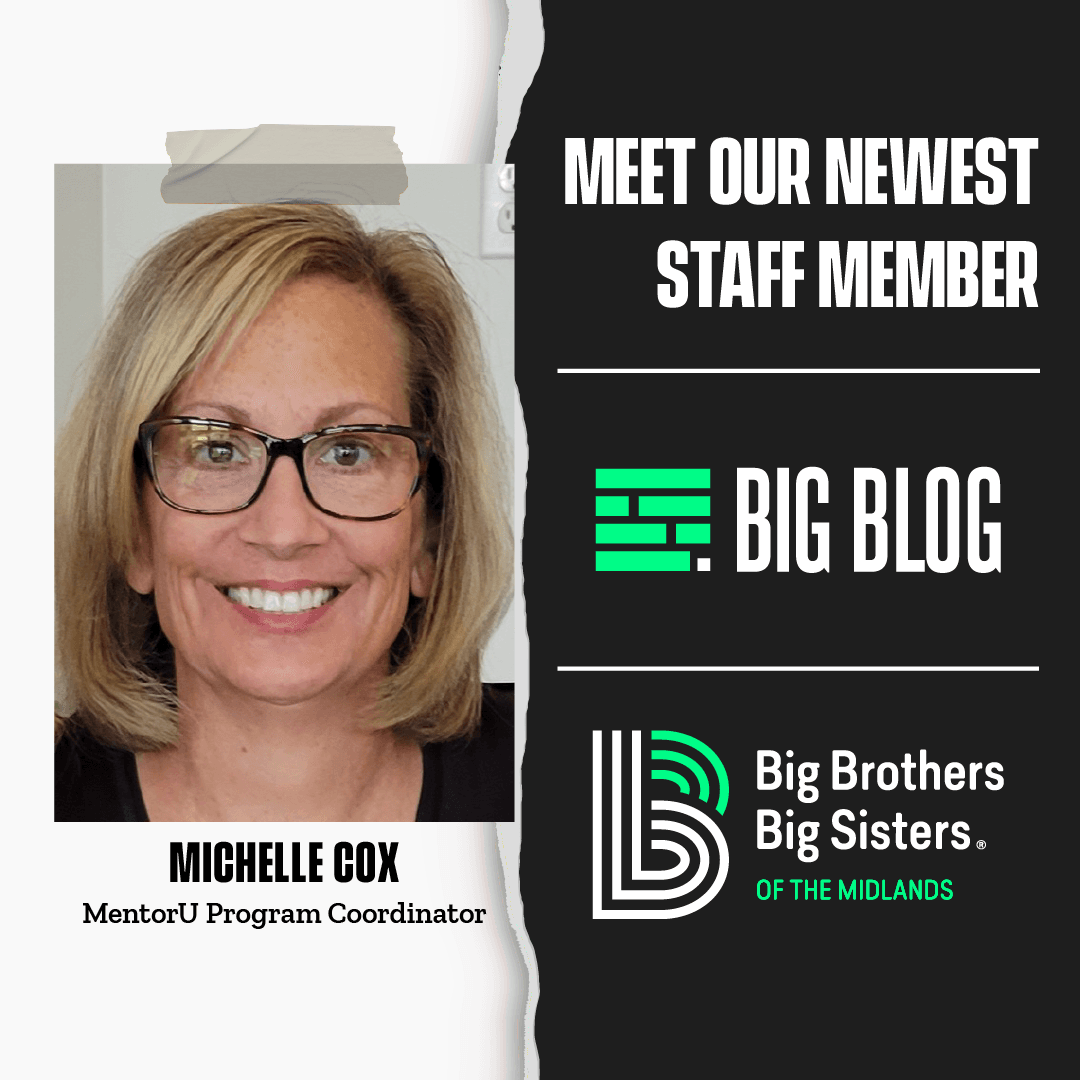 Michelle Cox
MentorU Program Coordinator
What made you want to work for BBBS? I love the mission of the organization. I like helping underserved youth connect with mentors, schools, and communities. I look forward to presenting the MentorU curriculum and getting to know the students.
What has been the best part of BBBS thus far? I had a lot of fun working at the table at the Youth Pride event at CHI. Everyone on staff is so friendly and willing to help. I am learning new things about the organization daily. The people in my department are serious about their work but make me laugh constantly.
How do you like to spend your free time? I like to read, binge some shows on Netflix, travel, walk my dogs, and anything that involves spending time with my family and friends.