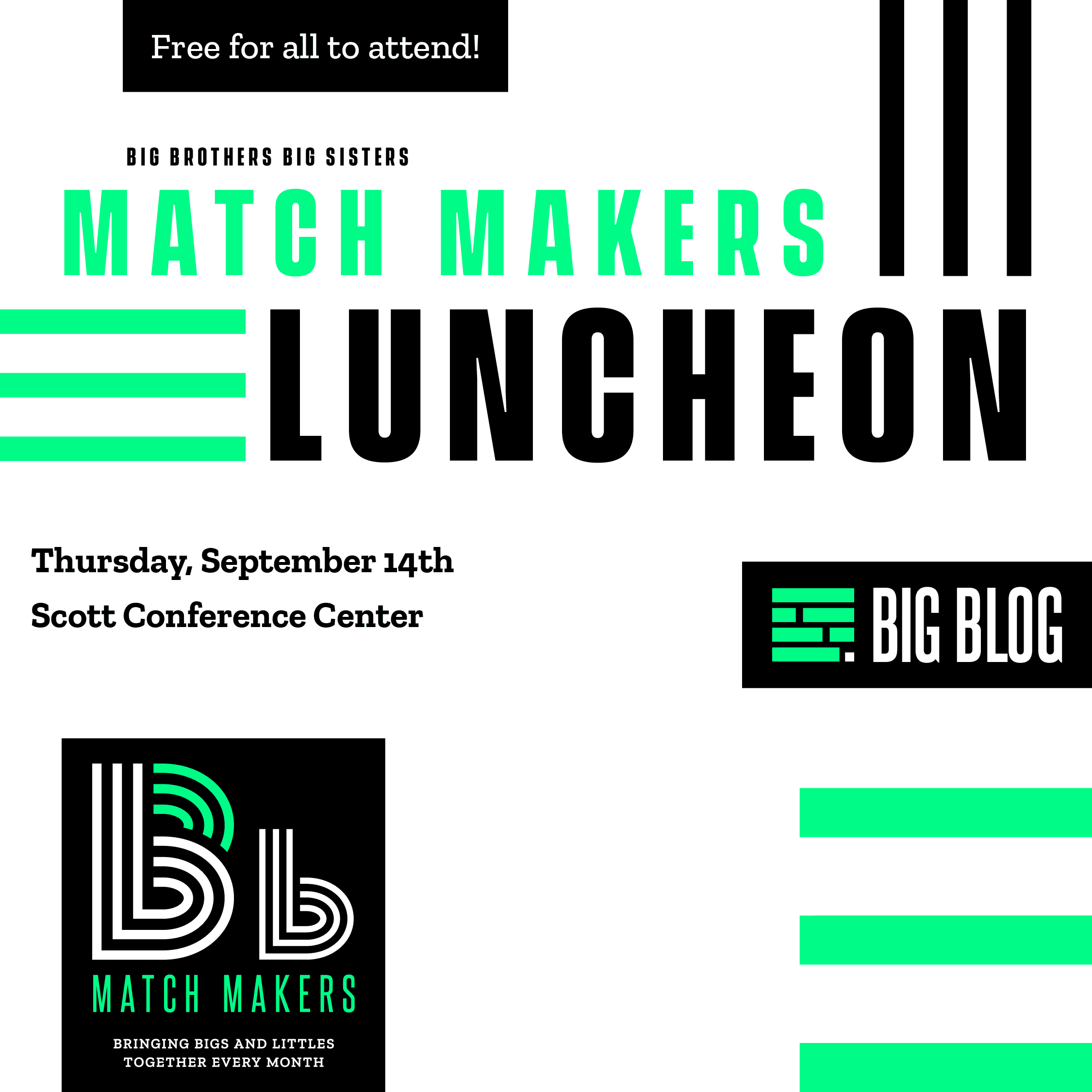 Become a Match Maker! Your monthly donation will help match a Little waiting for a mentor each and every month. Match Makers play one of the most critical roles in our agency.
Learn how to get started at our free Match Makers luncheon on Thursday, Sept. 14th, from 12-1 pm at the Scott Conference Center. Enjoy a fantastic meal, meet our monthly donors and hear first-hand the impact your contribution can make.
"Being a part of Ja'Niya's life has been so valuable to me, but my monthly gift is just as valuable. I love helping match other kids like Ja'Niya with dedicated and caring mentors." – Frances Hunter, Match Maker and Big Sister
All Table Captains will be entered to win a stay-cation, including a one-night stay at Hotel Deco, dinner at Block 16 and drinks at The Green Room.
Please invite your friends and family to join you at our free event! You can reserve a table for up to 8 guests. Encourage your network to join other passionate and inspirational people like yourself, giving what they can to make a meaningful difference in the life of a Little.
RSVP: bit.ly/mm23