2019 Corporate Partner of the Year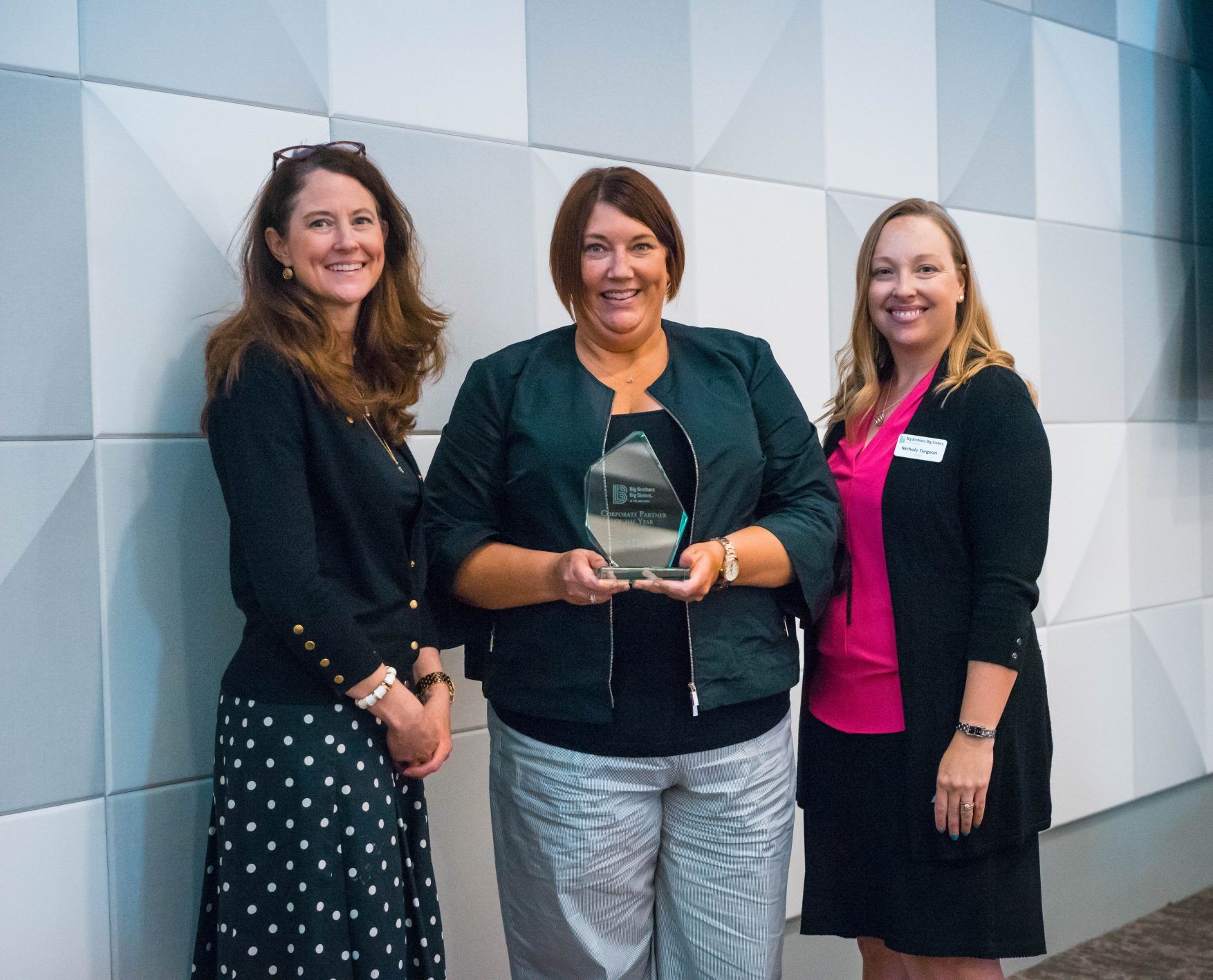 By Austin White, Marketing and Recruitment Specialist
Big Brothers Big Sisters was proud to announce First Data as the 2019 Corporate Partner of the Year at our annual Match Appreciation Brunch. First Data is a long-standing partner of Big Brothers Big Sisters, but in the last couple of years, the company has increased their engagement with our mission and helped impact more youth in the community.
There are currently 12 First Data employees serving as Big Brothers, Big Sisters or Big Couples in our community-based mentoring program. An additional 12 First Data associates are Match Makers (monthly donors) to Big Brothers Big Sisters. First Data associates' giving, fundraising and volunteerism has taken dozens of youth off the wait list and supported ongoing, quality mentoring relationships.
This year First Data was not only one of the presenting sponsors for Bowl for Kids' Sake but also had over 150 participants! The company had a total of 32 teams and has raised over $75,000 in the last two years through BFKS.
Along with Corporate Partner of the Year, First Data's very own Shirley Spieker was recognized by the agency for all of her hard work and dedication to our mission. Shirley is nearing the end of her term on our board, but will continue to serve in an elected position on the Nationwide Leadership Council of Big Brothers Big Sisters of America. Through First Data's continued partnership, more youth in our community will be empowered to reach their full potential. Thank you to all First Data associates for your support!